17,688 Original Miles
Automatic Transmission
3.8L Turbo V6
250 hp @ 4400 RPM*
340 lb/ft torque @ 2800 RPM*
Capable 0-60 MPH: 4.6 seconds
Top Speed: 153 MPH
*Base Price in 1989: $29,839
*Seller Asking:
$30,000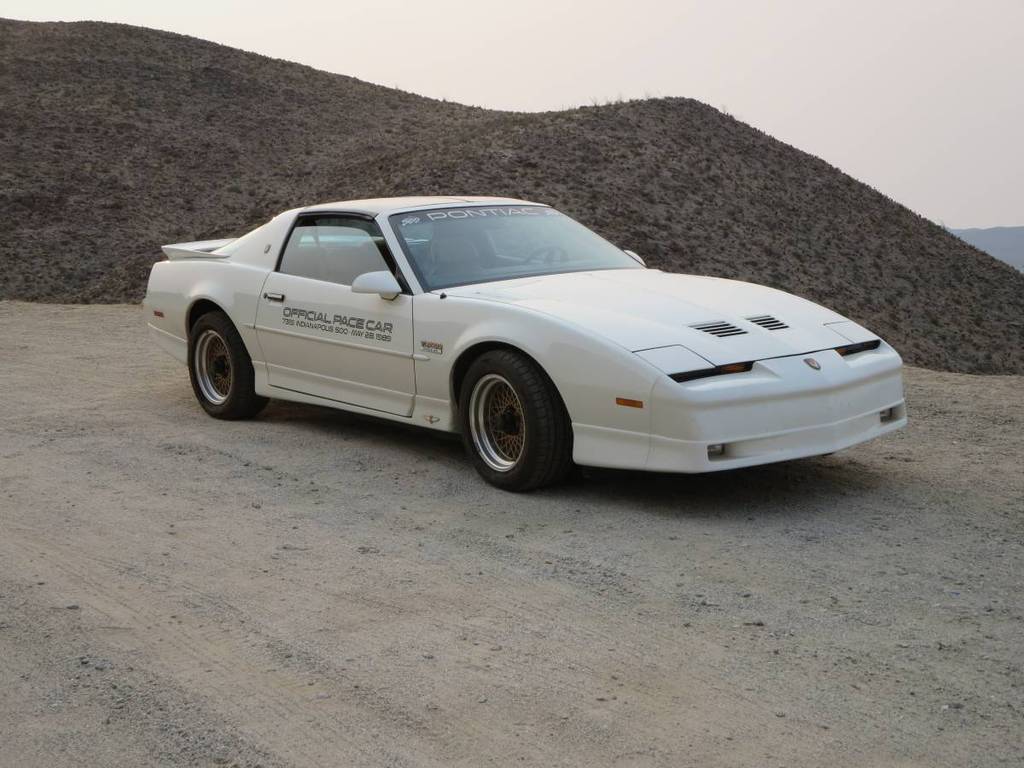 Fast Facts:
20th Anniversary Trans Ams are powered by the turbocharged V6 from the Buick Grand National, and are the only production cars to feature this engine other than the Regal
According to Car and Driver, these Trans Ams recorded the fastest 0-60 time ever measured in the magazine's history for an American production car. The time was identical to the 911 Turbo (930), and the 13.4 quarter mile time was only .3 of a second slower than the Porsche
When the Turbo Buick era ended in 1987, many GM engineers couldn't help but wonder how an engine so special would feel in a properly modern chassis … one that could fully exploit the potential of this motor, unlike the dated and cumbersome Buick Regal platform. The Trans Am seemed like the viable choice, and GM was already eager to differentiate the T/A from the Camaro
However, engineers quickly found that the GN's turbo engine wouldn't fit under the hood of the T/A. The solution was to swap the GN's cylinder head for the transverse mounted 3.8 V6 head found in GM's new front-drive cars. Transverse engines are designed to be compact, so these heads were much more suited for T/A's tight engine bay. They even offered improved exhaust flow and had a more efficient combustion chamber compared to the GN heads. Naturally, these new heads required new pistons to maintain the 8.0:1 compression ratio needed to avoid detonation from the turbo system
Overall, the Buick transplant required extensive re-engineering, and among other things, this contributed to a whopping $9,000 price hike over the regular V8 Trans Am GTA
Even though the Grand National's engine was more than potent enough for the T/A, engineers knew it was capable of more and decided to fiddle with it to improve reliability and add power. An oil cooler was added, as well as a larger intercooler to reduce temperatures and further reduce the chance of knock. The turbo cranked out 16.5 lbs of boost in final form
Horsepower was quoted at 250hp, but many sources insist the number is closer to 300hp – substantially more than the same year Corvette! In addition, the Buick V6 weighs 100 lbs less than the T/A's 5.7L V8, and this was enough to require softer springs up front
It is immediately apparent how much more capable the T/A platform is over the Grand National when comparing handling and top speed performance. For one, the Regal platform wasn't engineered to handle speeds more than 124 mph, which required a top speed governor. However, the performance-focused Trans Am needed no such restriction, and could therefore hit 153 MPH
Anniversary cars also came with the best-handling suspension available for this platform, contributing to an impressive 0.88g of grip on the skidpad – nearly identical to the ZR1's 0.89g
Key Model Year Changes:
One and only year of the 20th Anniversary model and Grand National transplant. These cars were only available in white with tan interiors
Seller Notes:
17,688 original miles
From the Jim Wangers collection
All original except for the tires
Rare cloth interior
Showroom condition
CONTACT SELLER – Update: Seller's Craigslist ad has been deleted (sold or removed from market)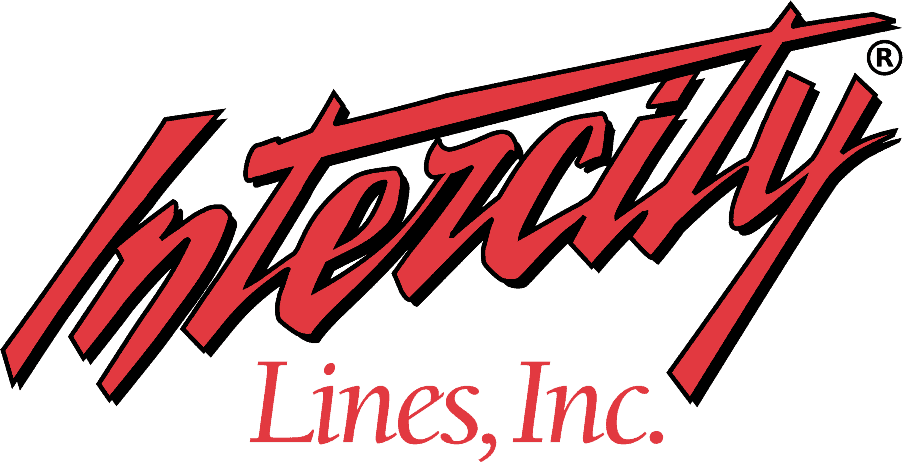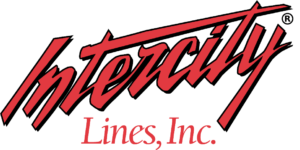 – Click for shipping quote –
NEVER MISS A CAR!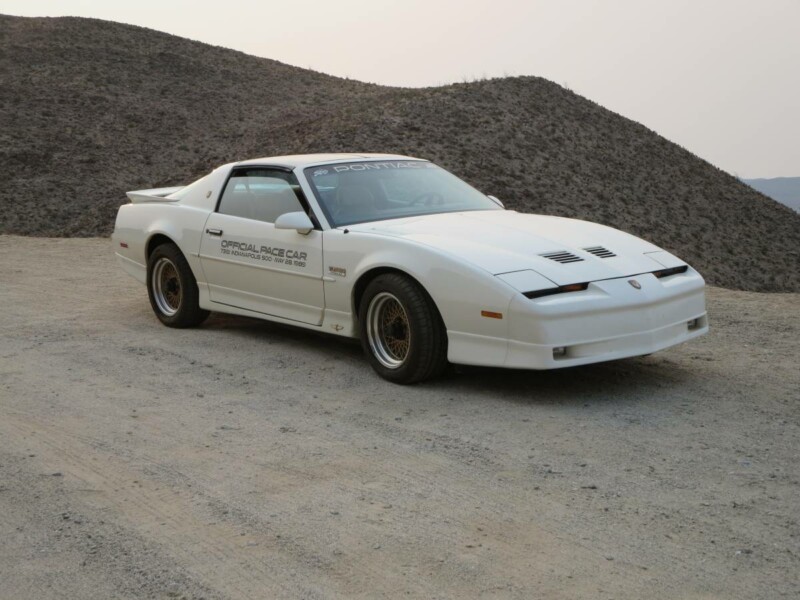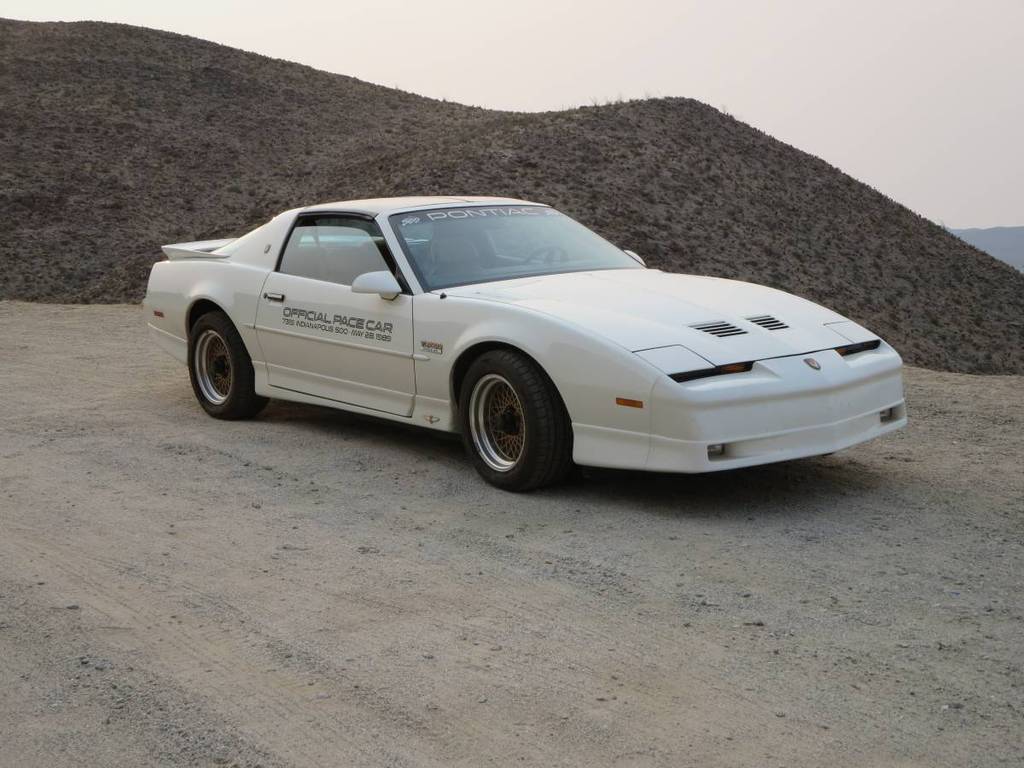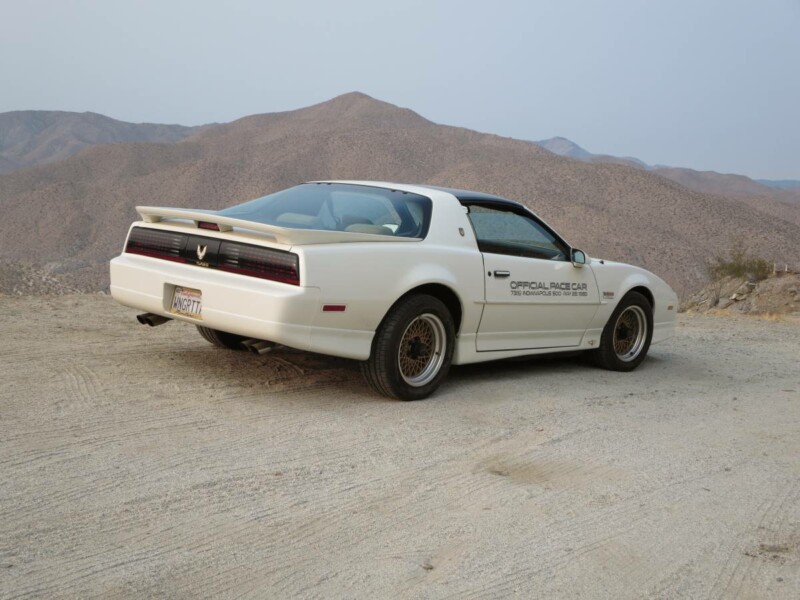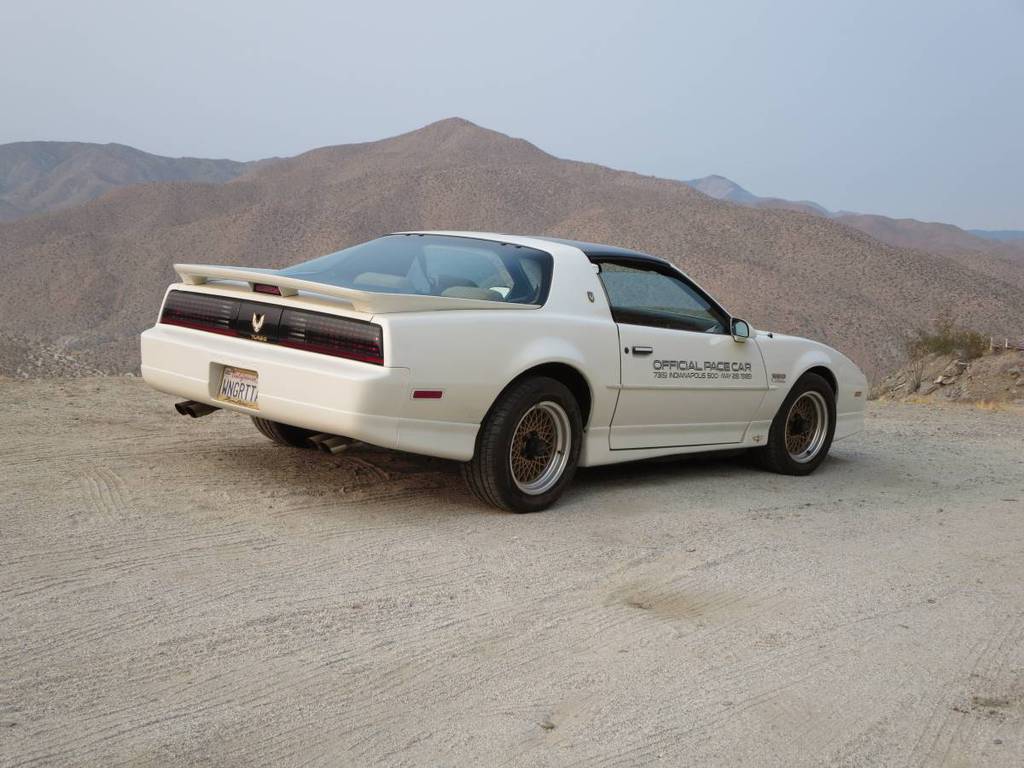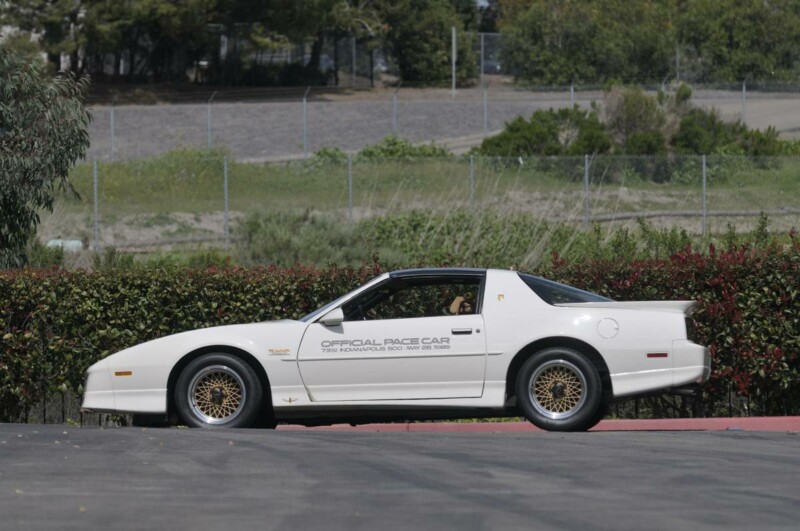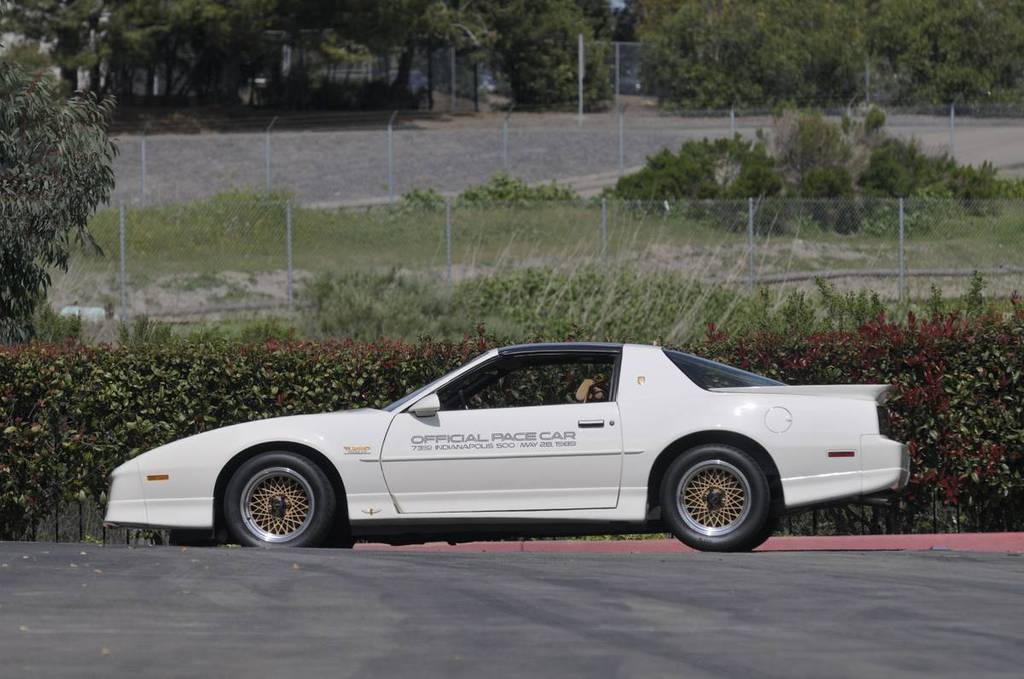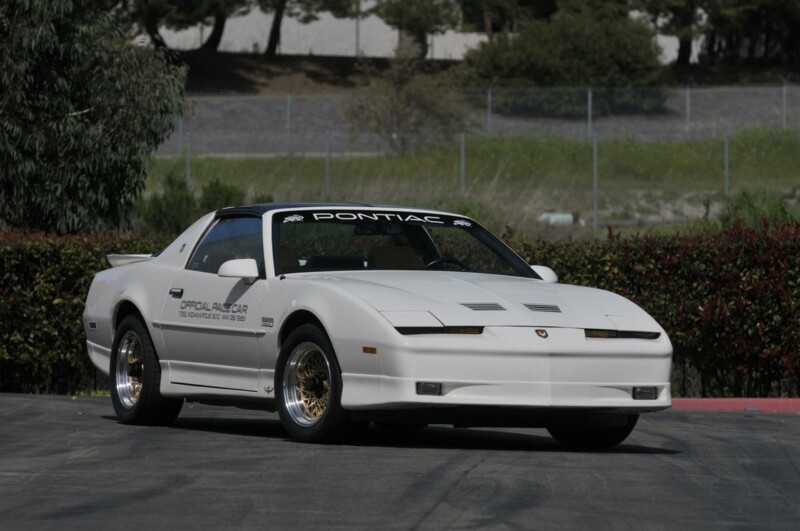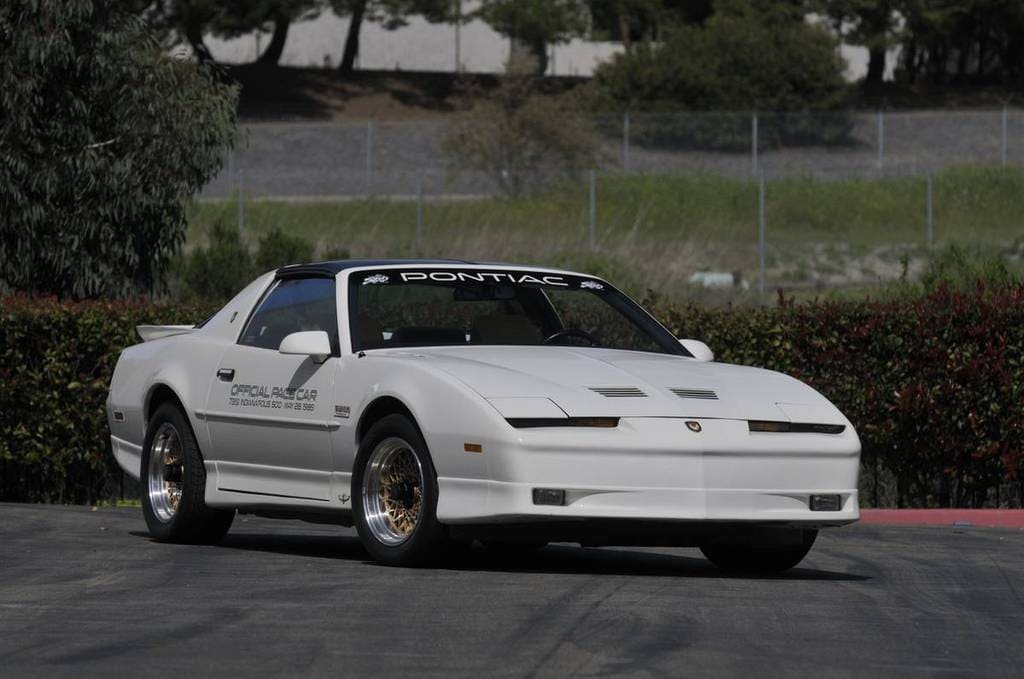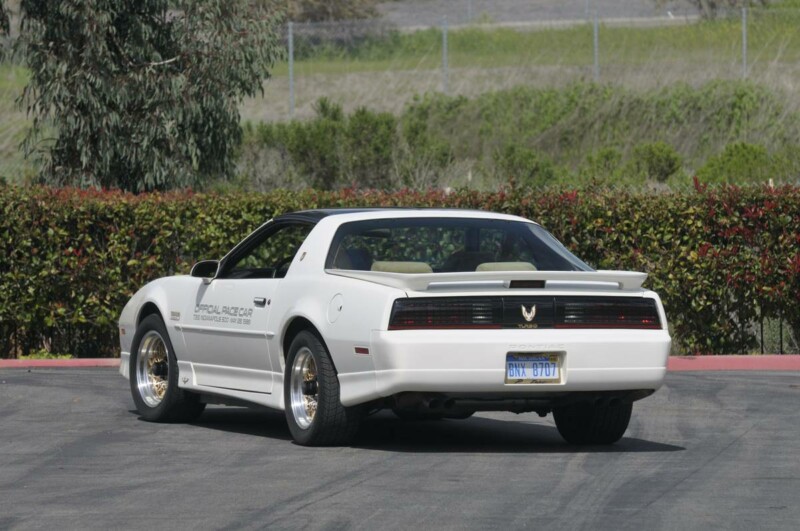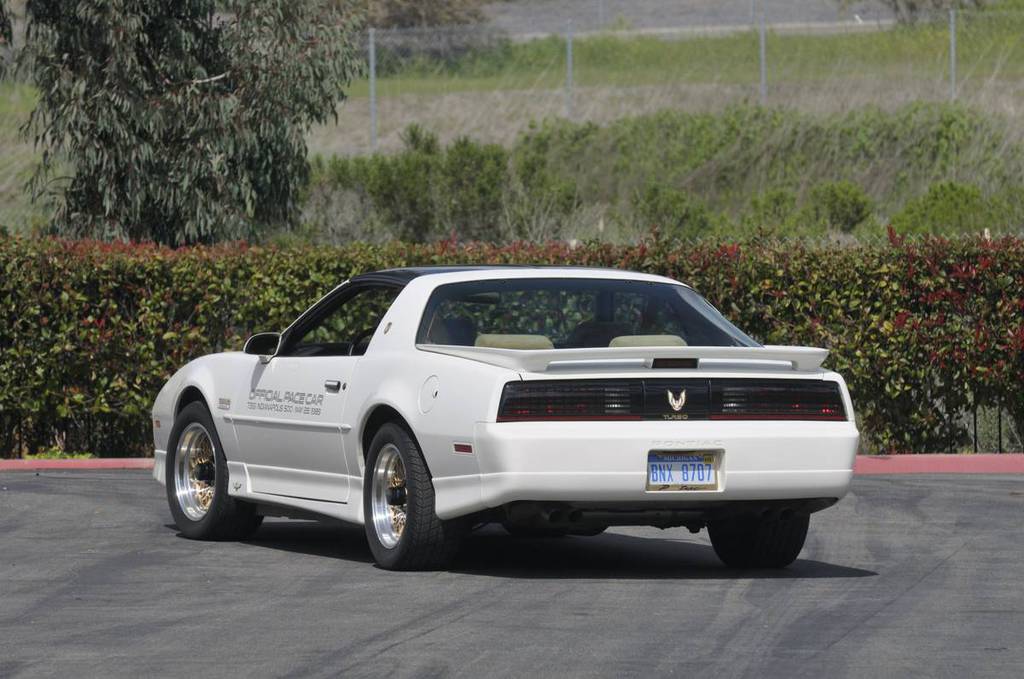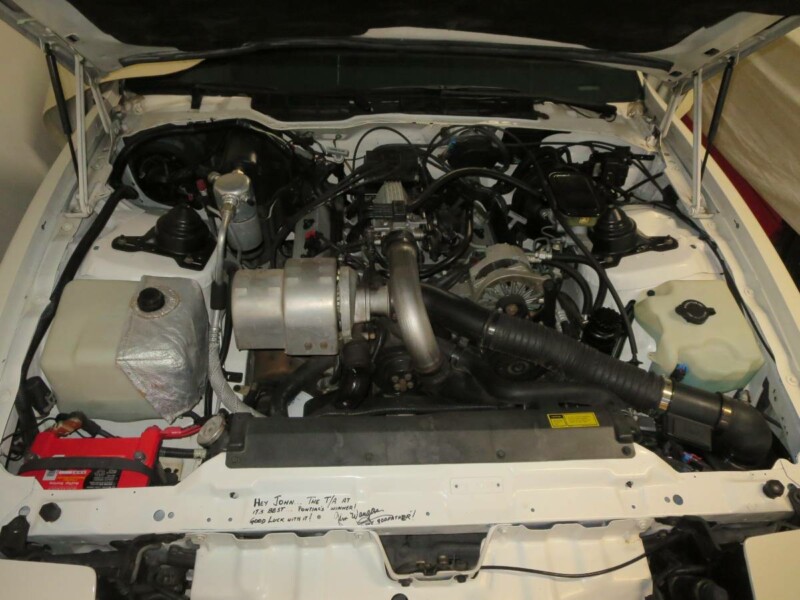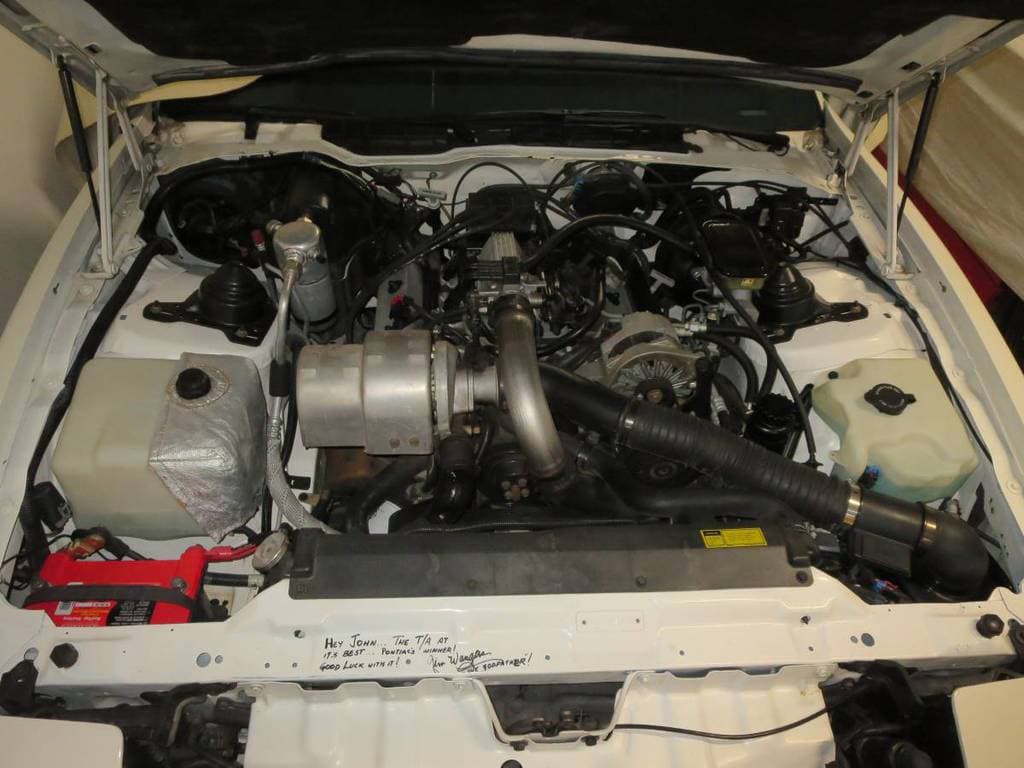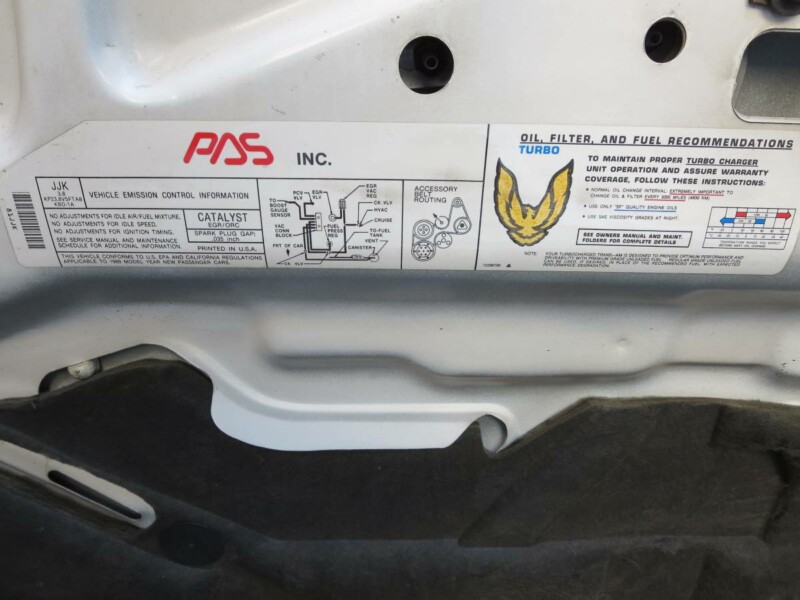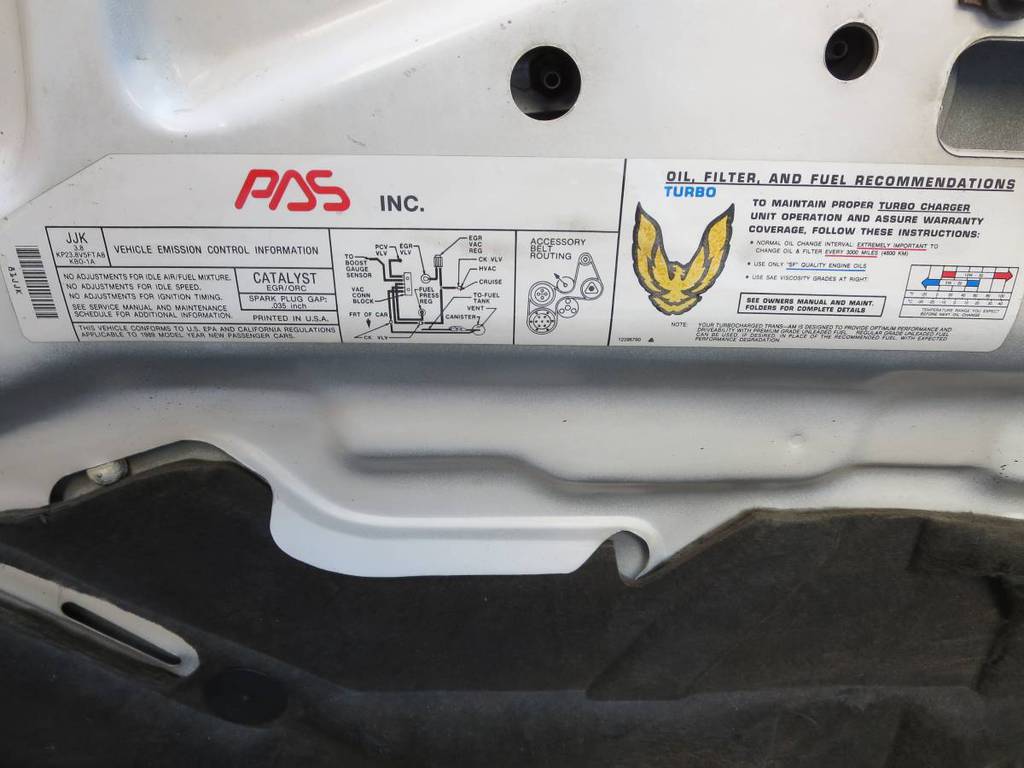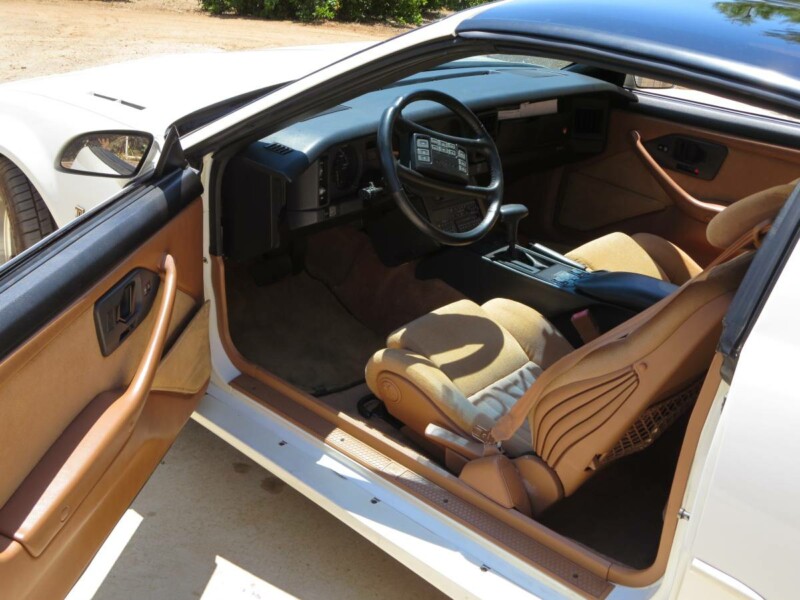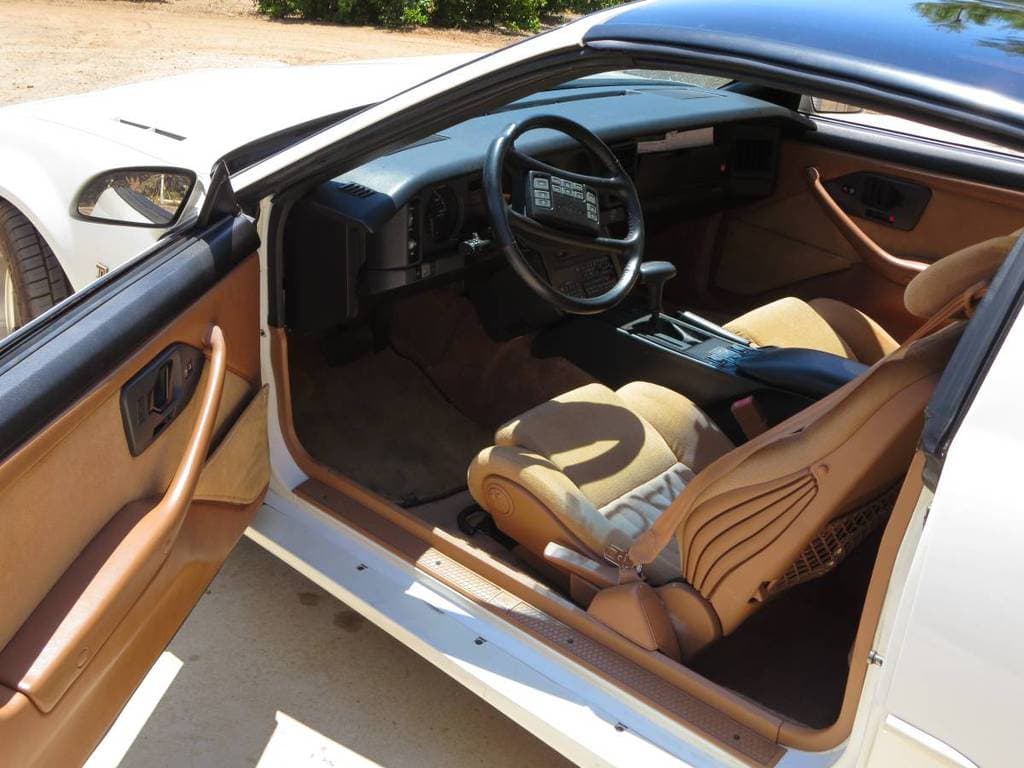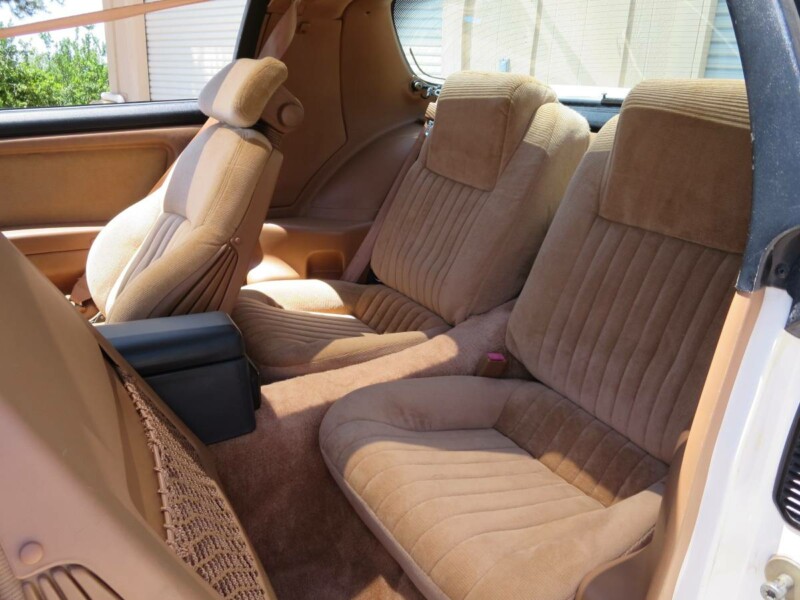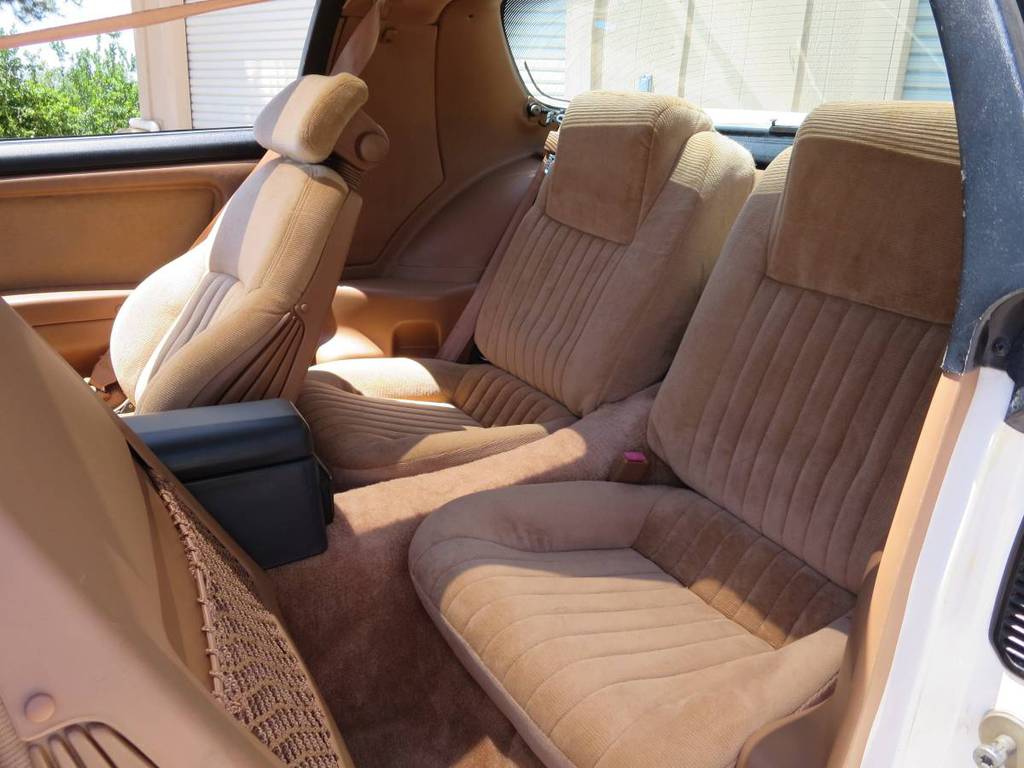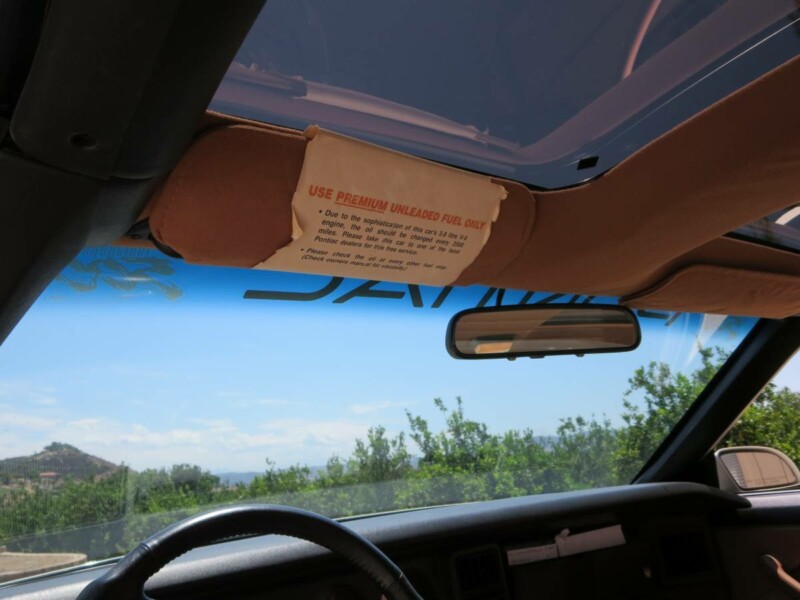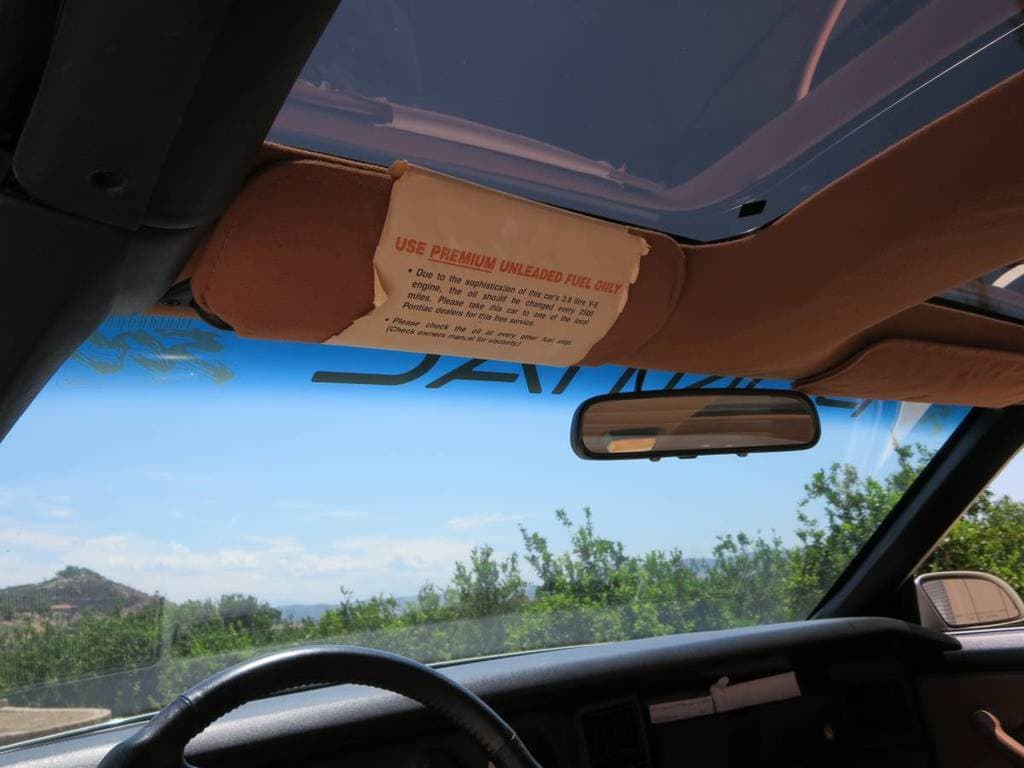 To list your own car, contact us
HERE
.
*SAE rated from factory. May not reflect current output.
*Performance numbers pulled from either the factory brochure or reputable automotive road tests.
*Base price when new does not reflect original MSRP of this particular car, nor does it reflect what the original owner paid for it.
*Advertised price at time of posting. Sellers can raise or lower prices on their original ad at any time. Click on the original ad to view current price/availability.
Mileage Disclaimer: NOC has not confirmed if the mileage stated by the seller is true and accurate. It is up to the buyer to verify these claims. Vehicle history reports, service records stating mileage, and even inspections of odometer tampering are recommended.
Share This Car With A Friend: