26,596 Original Miles
Automatic Transmission
5.7L L98 V8
245 hp @ 4400 RPM*
345 lb/ft torque @ 3200 RPM*
Capable 0-60 MPH: 6 seconds
Top Speed: 146 mph
*Base Price in 1991: $15,445
*Seller Asking:
$16,375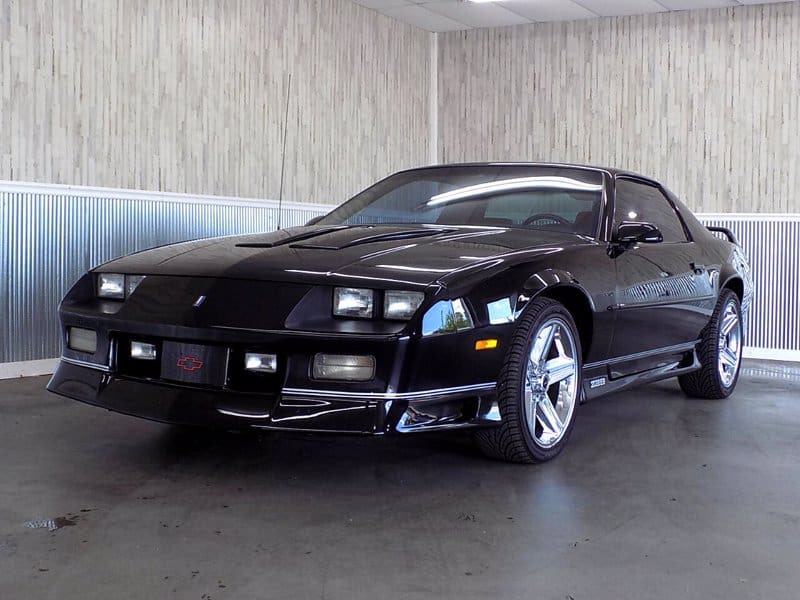 Fast Facts:
When ordered with A/C, the RPO G92 Performance option (shown here) includes 4 wheel disc brakes, engine oil cooler, and dual converter exhaust. Without A/C, RPO G92 includes an aluminum driveshaft, aluminum spare wheel, heavy duty brakes, special shocks, special fuel tank baffle and pickup, and fog light delete to reduce weight and improve airflow
The 5.7L L98 V8 was shared with the Corvette, sporting virtually the same power output (the L98 Z28 was essentially a 2+2 Corvette). Despite the extra seats, curb weight is almost identical (3294 lbs Corvette vs 3319 lbs Camaro). The 5.7L Camaro receives a slightly taller rear axle ratio (3.23) compared to the Corvette's 3.33. Wind resistance obviously favors the more aerodynamic body of the Corvette (giving it a higher top speed) but otherwise, straight-line performance between the two cars was nearly identical
The 5.7L L98 V8 features an aluminum intake manifold, aluminum pistons, and produces 345 ft lbs of torque. Unfortunately the heads, cam, and intake seriously limit the RPM of this engine. The 5.7L L98 is a bored-out version of Chevy's 5.0L 305 V8 (the same stroke of 3.48″ is maintained). With a bore of 4″, the L98 a bore to stroke ratio (1.14) that favors high RPM operation – so it's clearly capable of more RPM with the right heads and cam!
IROC stands for the "International Race of Champions" – a race where the top drivers from Indy Car, NASCAR Winston Cup, NASCAR Busch, World of Outlaws, etc meet together and compete in identical cars to see who is the best driver
When it began in 1973, the car of choice was the Porsche Carrera RSR. Due to its high running costs, the RSR didn't sit well with the series, so in 1975 IROC switched over to the more budget friendly Camaro. The Camaro partnership would last for years
IROC had a brief 4-year hiatus after 1980, but when they came back in 1984, Chevrolet commemorated the return with the IROC-Z28 Camaro (IROC-Z). It would last until 1990 when Chevrolet decided not to renew their IROC contract, allowing the Dodge Daytona to take over as the Camaro's replacement in the racing series
Terminating the contract meant Chevrolet could no longer use the IROC name, and this required a revision of the Camaro lineup. The 1990 model year was forced to terminate early, making way for the new '91 Camaros in March 1990. The two available models were RS and Z28 – each available as a coupe and convertible
Key Model Year Changes:
The Z28 replaces the IROC-Z
New rocker moldings
Re-designed front bumper
The center 3rd brake light is now mounted inside underneath the rear glass
New 16″x8″ aluminum wheels w/ new tires
Many options are now standard, such as power steering, power brakes, sport mirrors, etc
Seller Notes:
26k original mile Z28
G92 performance package
Black over Red
Garage kept
Never been in an accident. Clean Carfax
Air conditioning (blows cold) w/ oil cooler, leather seats, power windows, power driver's seat, IROC wheels
Location: Nashville, Tennessee – (more photos below)
Update: car has been sold

 
NEVER MISS A CAR!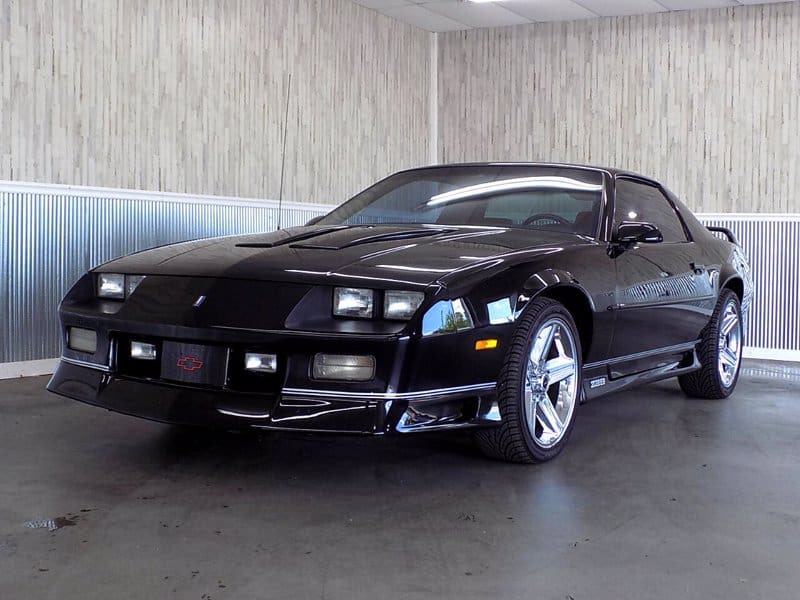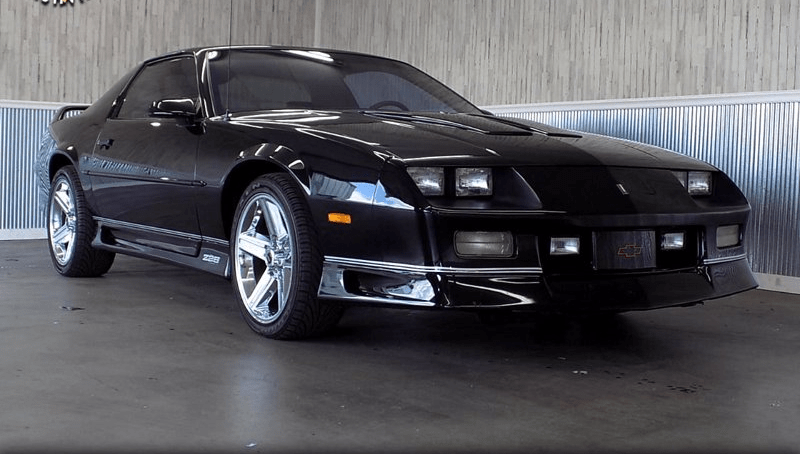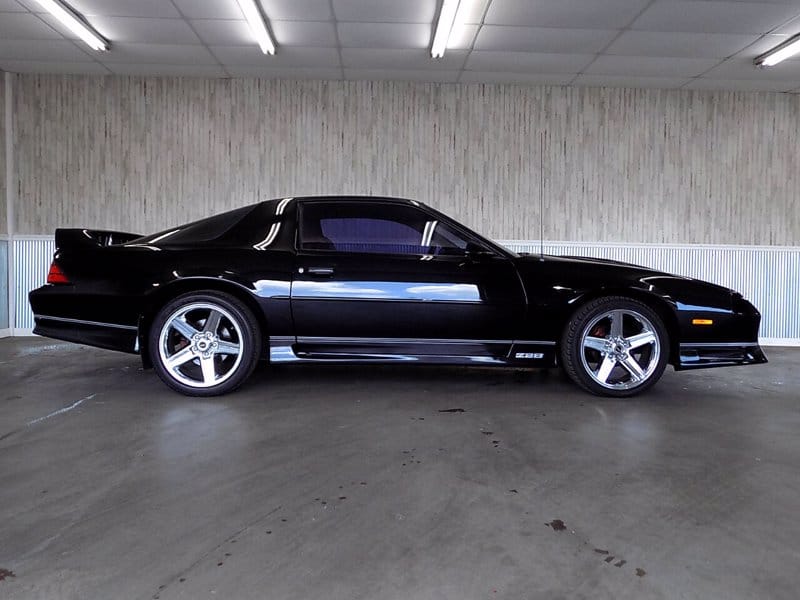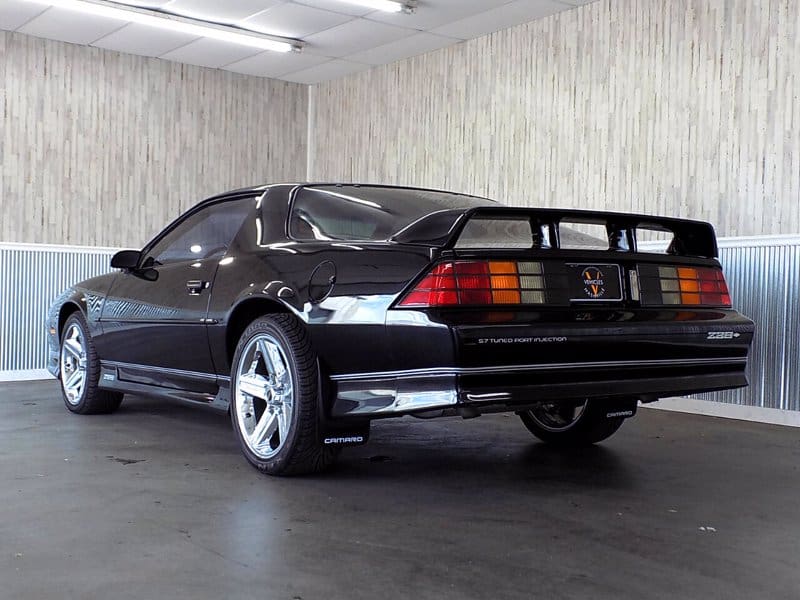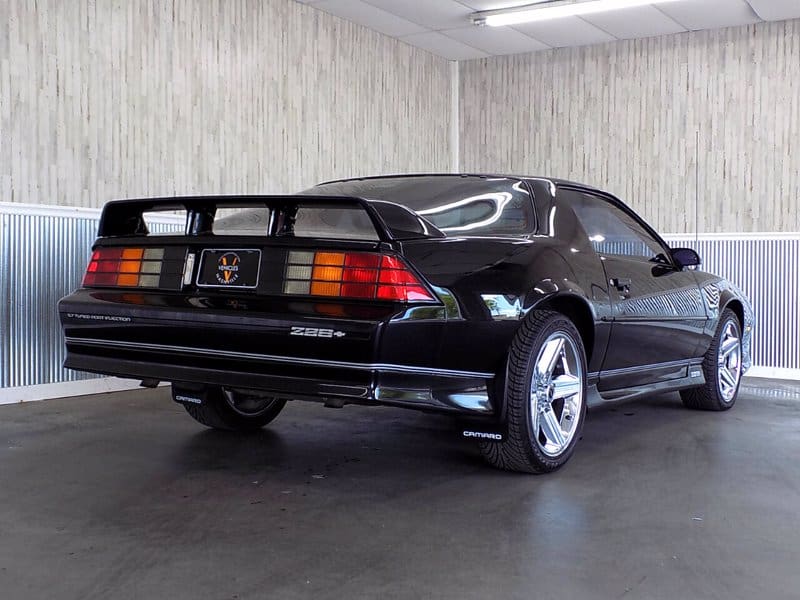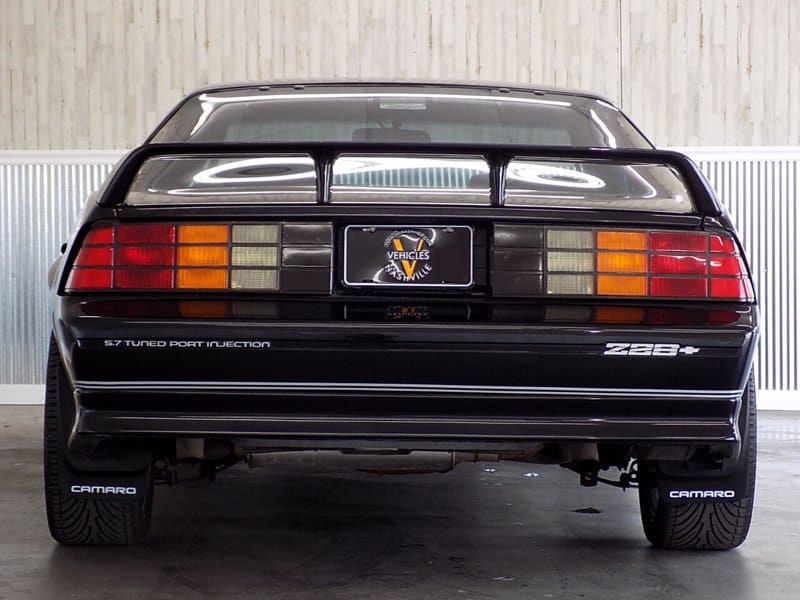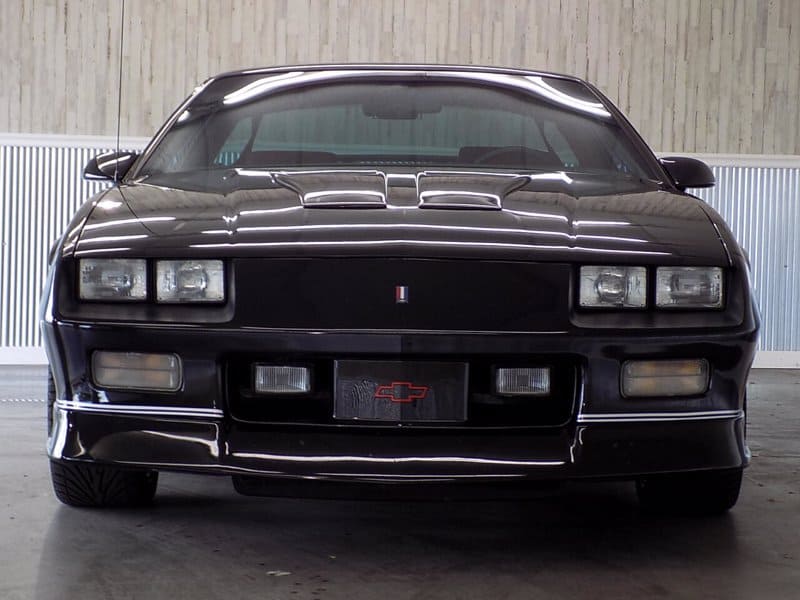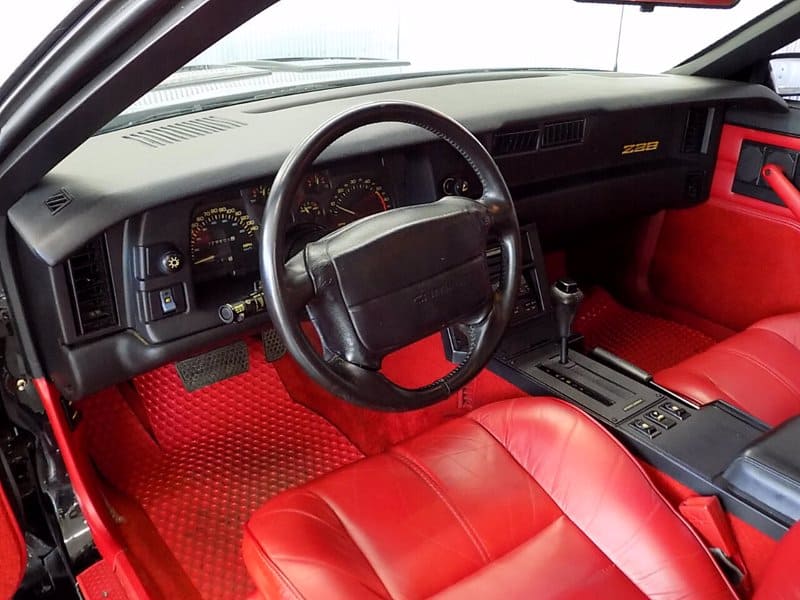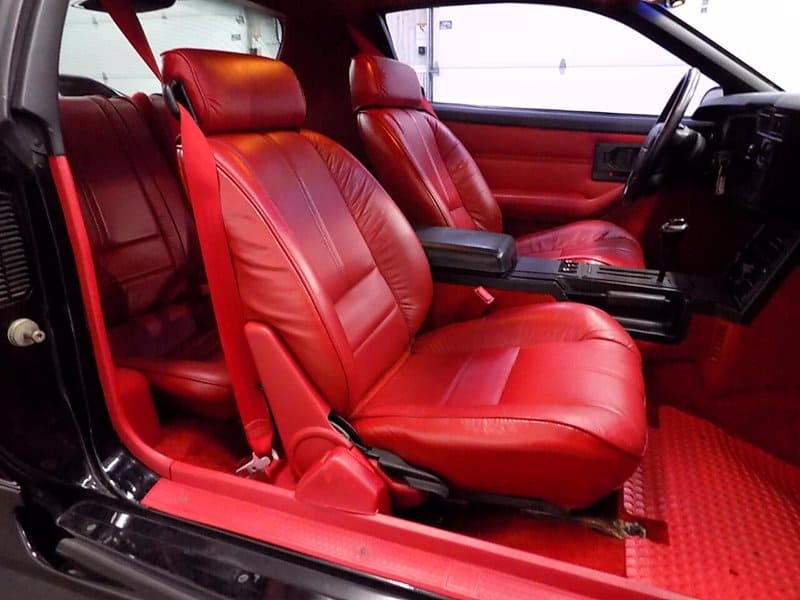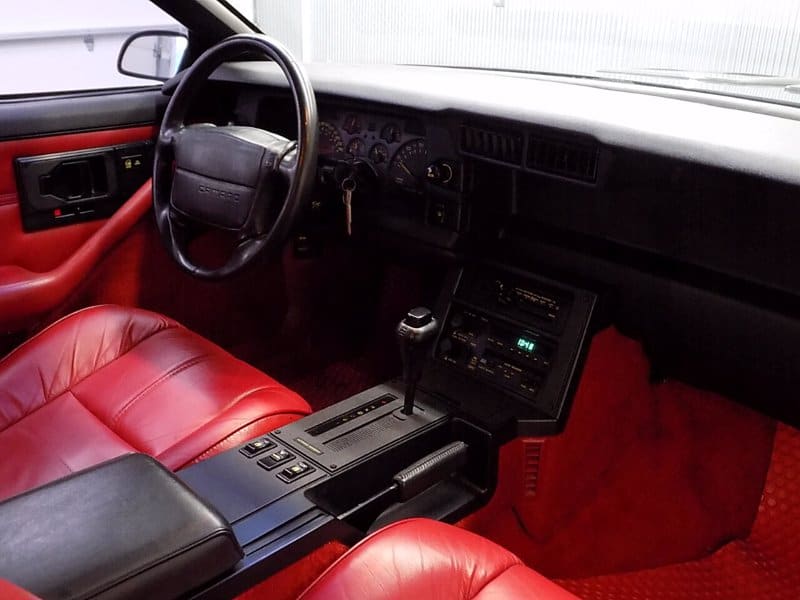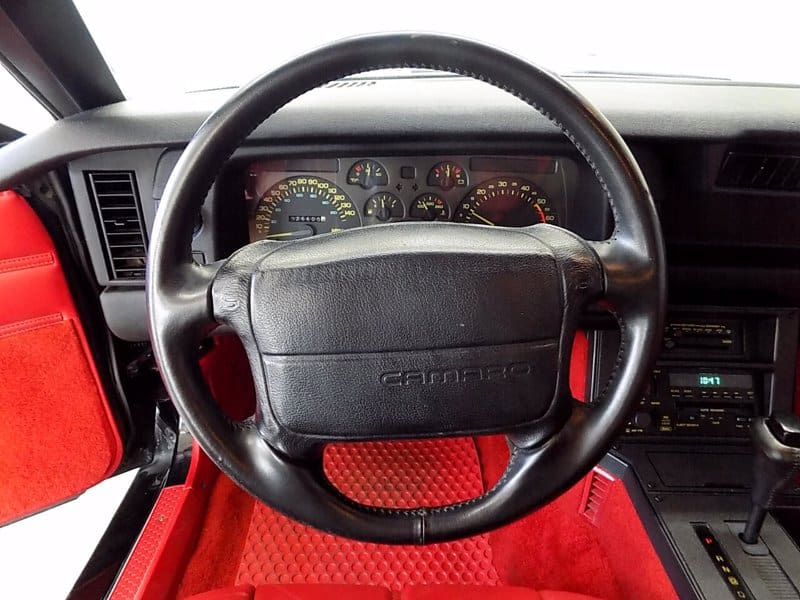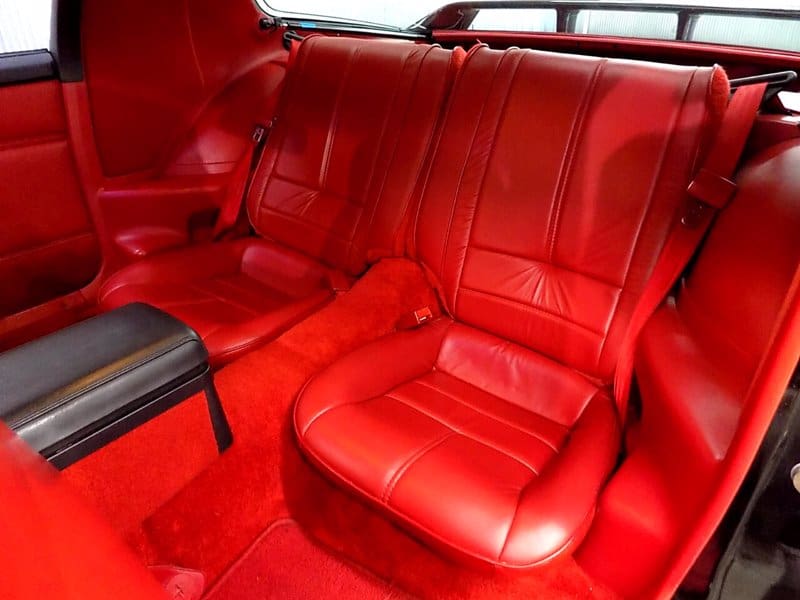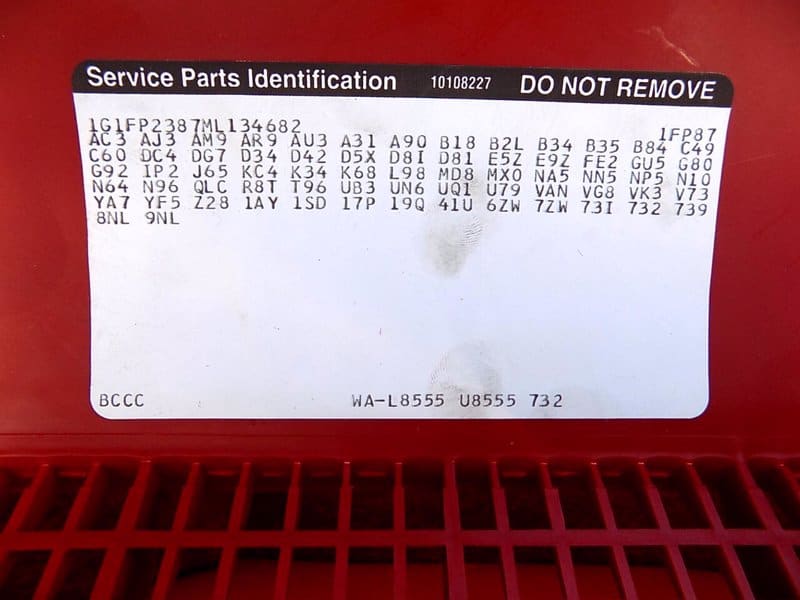 To list your own car, contact us
HERE
.
*SAE rated from factory. May not reflect current output.
*Performance numbers pulled from either the factory brochure or reputable automotive road tests.
*Base price when new does not reflect original MSRP of this particular car, nor does it reflect what the original owner paid for it.
*Advertised price at time of posting. Sellers can raise or lower prices on their original ad at any time. Click on the original ad to view current price/availability.
Mileage Disclaimer: NOC has not confirmed if the mileage stated by the seller is true and accurate. It is up to the buyer to verify these claims. Vehicle history reports, service records stating mileage, and even inspections of odometer tampering are recommended.
Share This Car With A Friend: