23,120 Original Miles
Manual Transmission
5.7L V8
300 hp @ 5000 RPM*
340 lb/ft torque @ 3600 RPM*
Capable 0-60 MPH: 5.4 seconds
Top Speed: 160 MPH
MSRP in 1994: $41,214
*Seller Asking:
$21,000 obo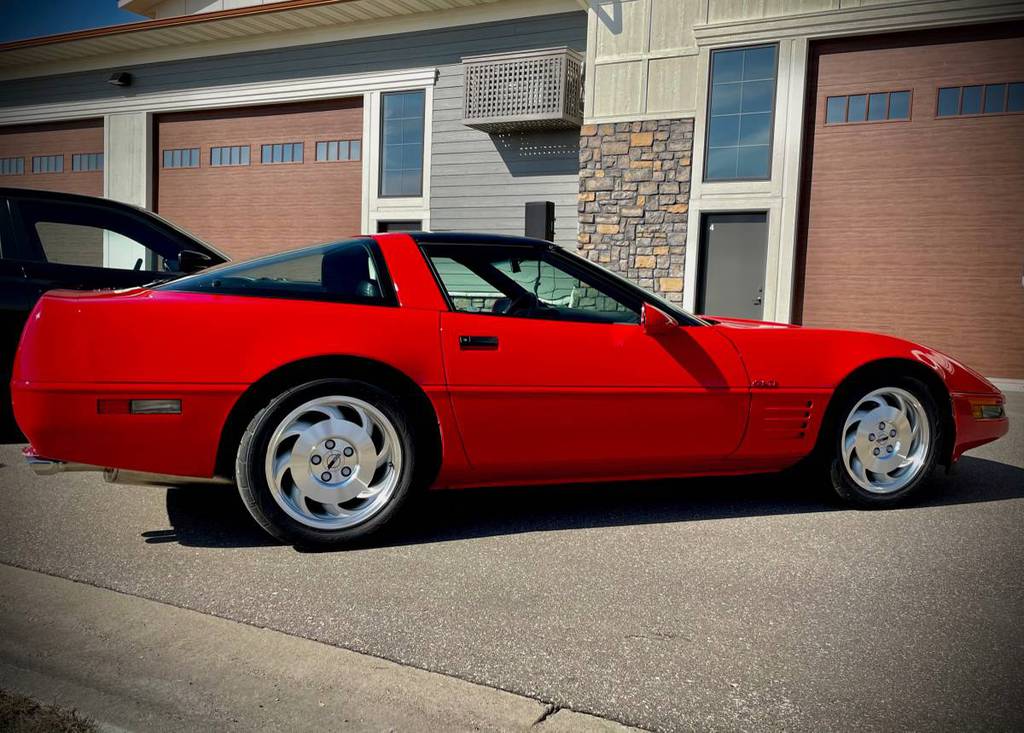 Fast Facts:
The C4 Corvette pioneered and commercialized the use of aluminum in suspension systems. The obvious benefit is weight savings: 350 lbs of aluminum was used to make the C4's suspension – about half the weight of the equivalent steel setup. Using aluminum also allowed for greater flexibility in suspension design, and the final setup helped the C4 to pull .93g(!) in the corners
As sophisticated as the suspension was, the C4 forgoes traditional coil springs for old-school transverse leaf springs – one in the front, and one in the rear. Mounting them transversely (side to side) provides an additional amount of roll stiffness during cornering, which in turn allows the use of smaller (and lighter) anti-roll bars. The design was so effective that it stayed in production for the following three generations of Corvette, when it finally disappeared with the mid-engined C8
This is the first Corvette to receive an LCD digital display – a feature that would not be seen again until the C7. The display was contained every bit of information the driver could want, but the press hated it, claiming the analog gauges never needed replacing. Chevrolet ignored them at first and kept the display for the entire production run, stating that it was easier for racing drivers to comprehend bright digital numbers than it was to analyze the location of a constantly moving gauge needle. However, public response was bad enough to force the switch back to analog gauges in the C5. Ironically, F1 had made the switch to digital LCD displays at roughly the same time, quoting the same benefits as Chevrolet
The LT1 was heavily influenced by the development of the ZR-1's LT5, and it was such a departure from the L98 that it was designated the Gen "II" small block
If Chevrolet was going to push the limits of the new small block while meeting emissions, they needed to improve engine cooling – specifically, cooling of the cylinder heads. Reverse cooling was an option, but there were drawbacks: any air in a cooling system naturally wants to travel UP – this becomes a problem when it's traveling against the flow of coolant, which is now flowing downward. Trapped air pockets will form as a result, reducing the effectiveness of the cooling system
The solution came about through a partnership with John Evans, founder of Evans Waterless Coolant. Evans came up with a unique venting system that draws air bubbles from the system through a small hole in the head and into two adjoining overflow tanks (burping out the air bubbles into the atmosphere). The system worked great, and it allowed the LT1 to produce 300hp on pump gas while earning 2 mpg more over the 250hp L98 (and meeting stricter emissions)
Reverse-flow cooling would disappear with the C5 generation, however. The benefits are outweighed by several drawbacks, such as added costs and complexity over a regular-flow system. And despite all the advantages on paper, it's been determined that reverse-flow cooling isn't much more effective than a traditional flow cooling system. To carmakers, the marginal benefits certainly don't outweigh the cost and complexity. A properly designed conventional cooling system is more than adequate, and for that reason, reverse cooling will never be found again on modern cars
Key Model Year Changes:
First year of updated Opti-Spark unit – moisture no longer gets trapped in the housing, relieving '94+ Corvette from the infamous Opti-spark problems on older models
First year of the electronically controlled 4L60E automatic transmission – now requires brake pedal to be pressed before shifting from park
First year of sequential port fuel injection, precisely matching fuel delivery for each cylinder (replacing multi-port injection)
Updated interior with new steering wheel, dashboard, door panels, carpeting etc. Door panels now have storage pockets
For the first time ever, there are now two seat options available: sport buckets with more aggressive bolstering, and touring seats (standard) that are more comfort -oriented and less tight fitting
Leather is now standard on all Corvettes, as well as express-down power driver window
First year of R134a air conditioning
Both driver and passenger now have their own side airbag
New Powertrain Control Module
Selective Ride Control now has softer springs
Seller Notes:
23k original miles
6spd manual
Sticker was over $41k
Showroom condition. Collector quality
FX3 Selective Ride Control
All stock except for Corsa cat-back exhaust (stock exhaust available)
Car drives and shows like new
Service records, window sticker, build sheet, etc
Both tops
CONTACT SELLER – Update: Seller's Craigslist ad has been deleted (sold or removed from market)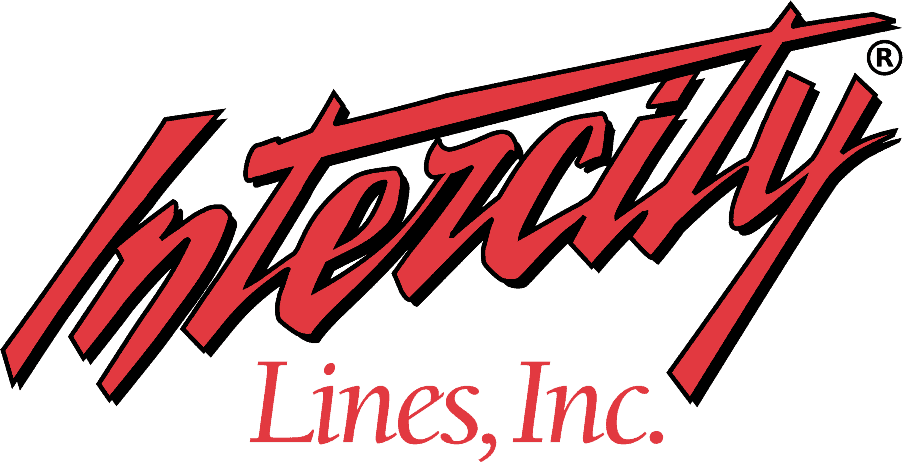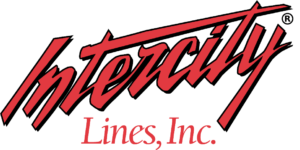 – Click for shipping quote –
NEVER MISS A CAR!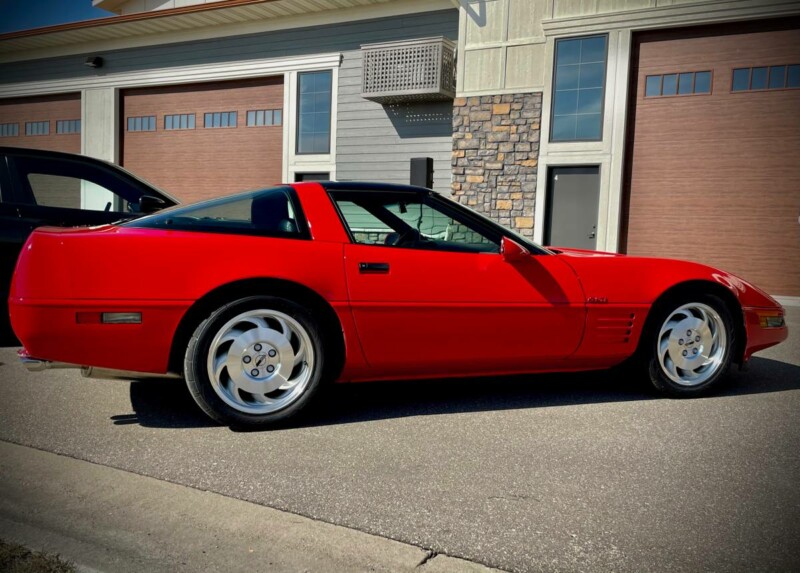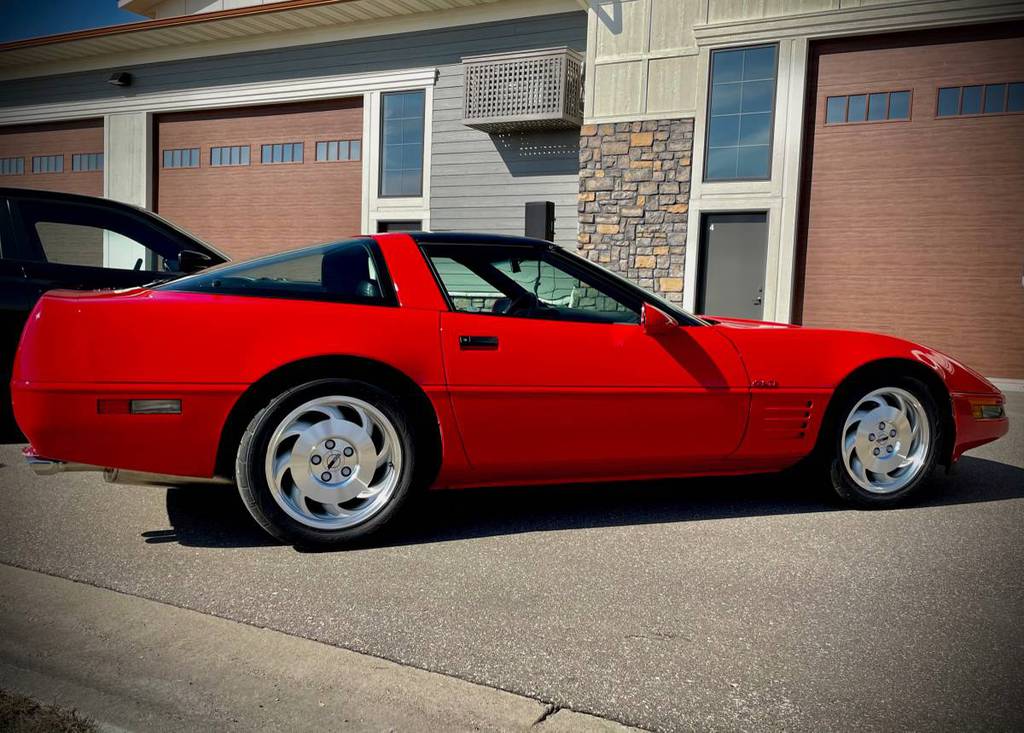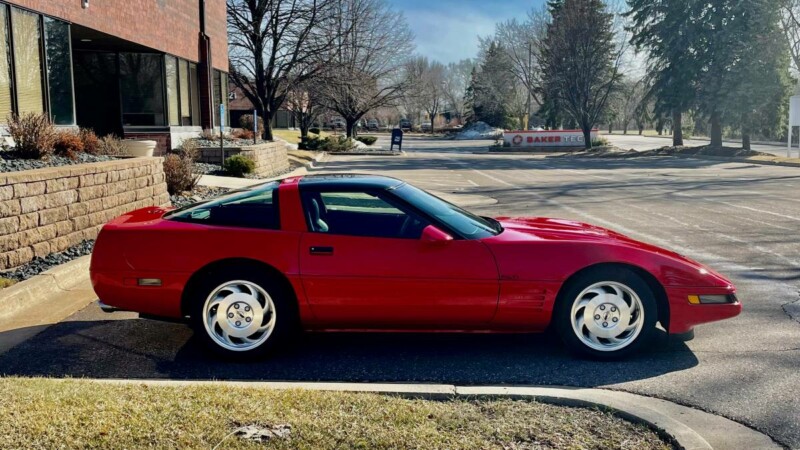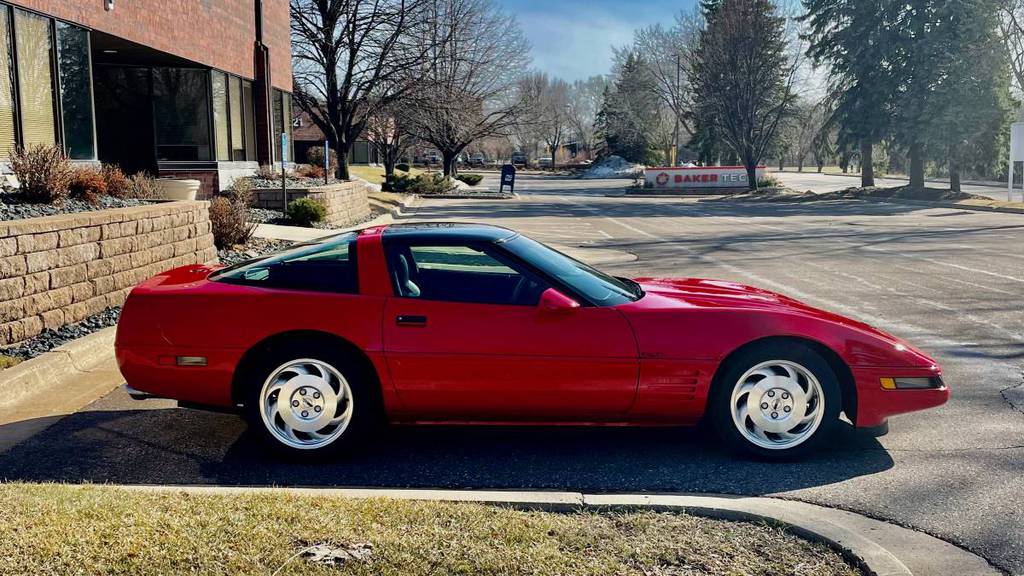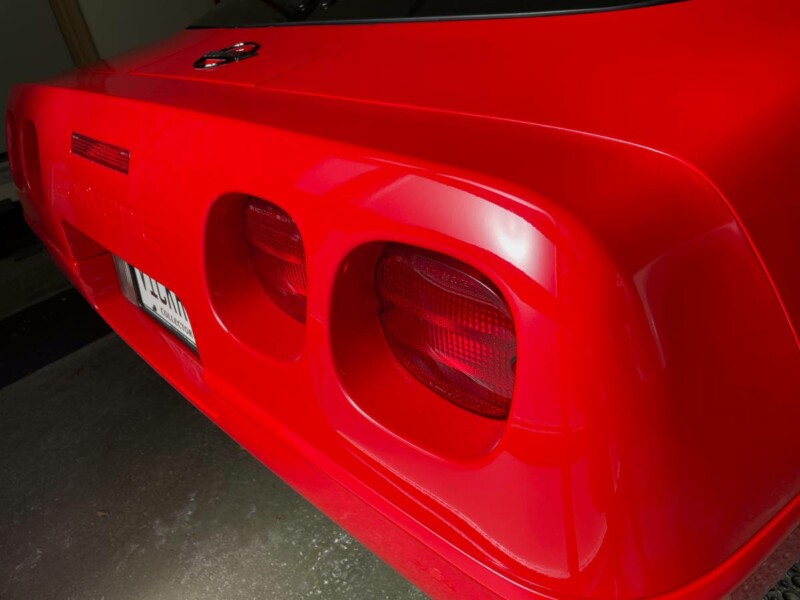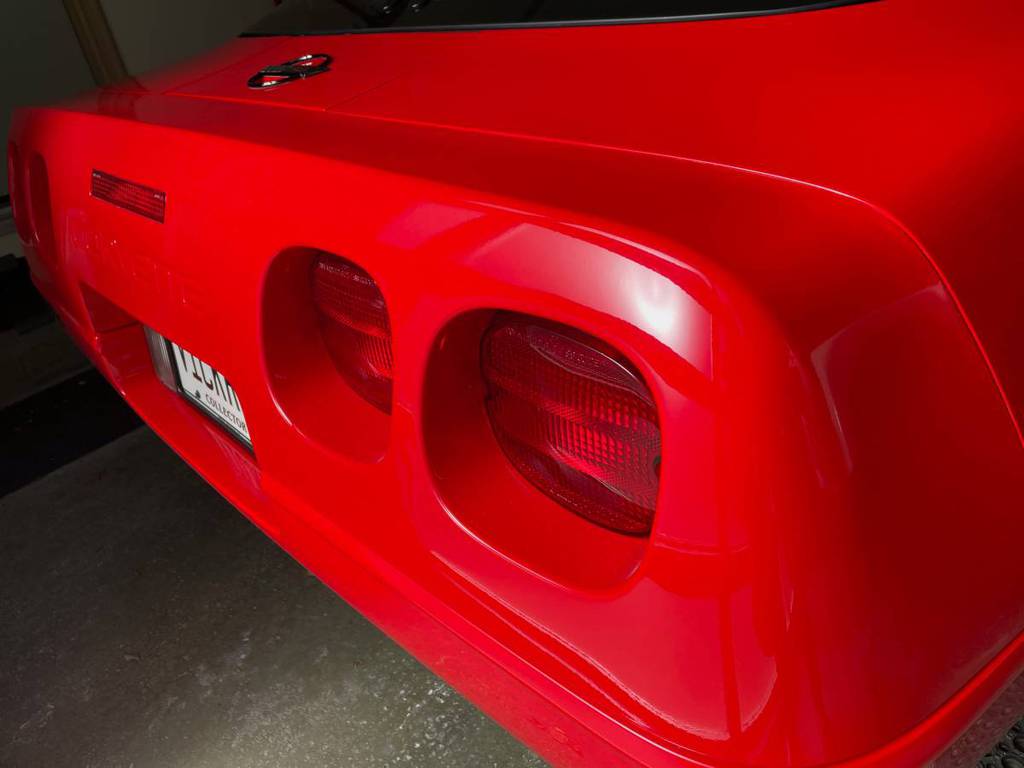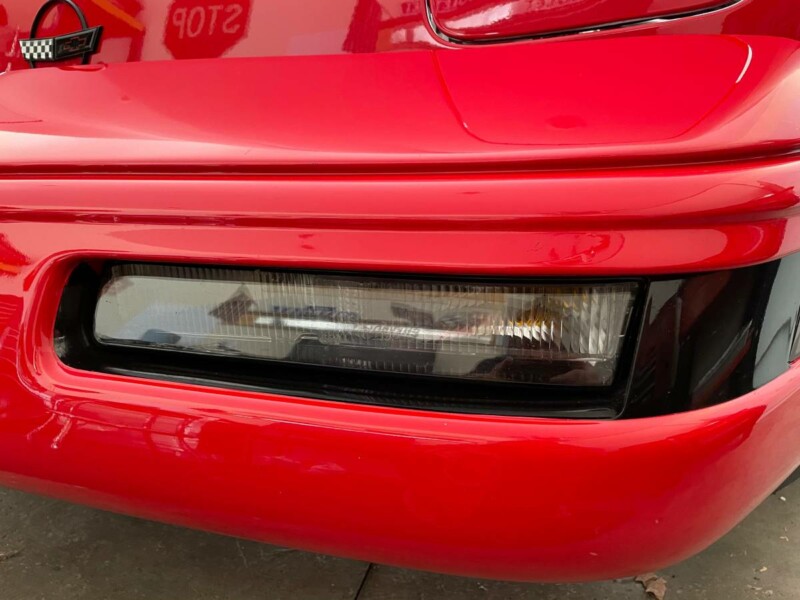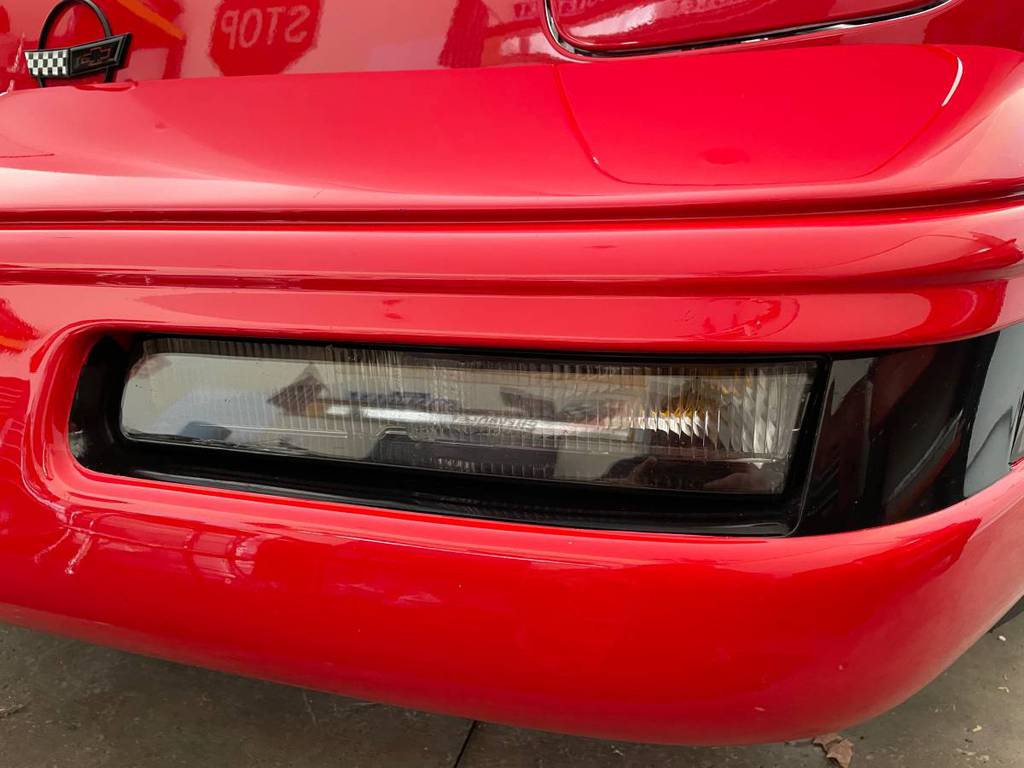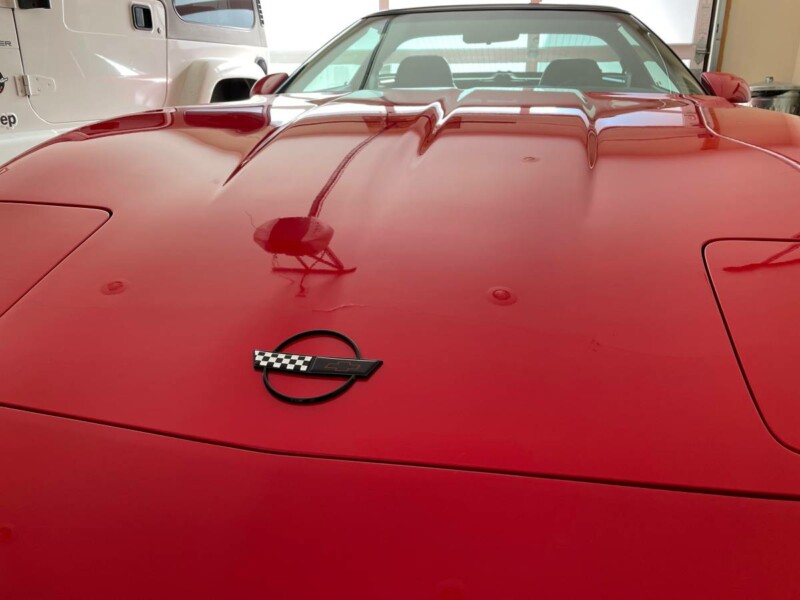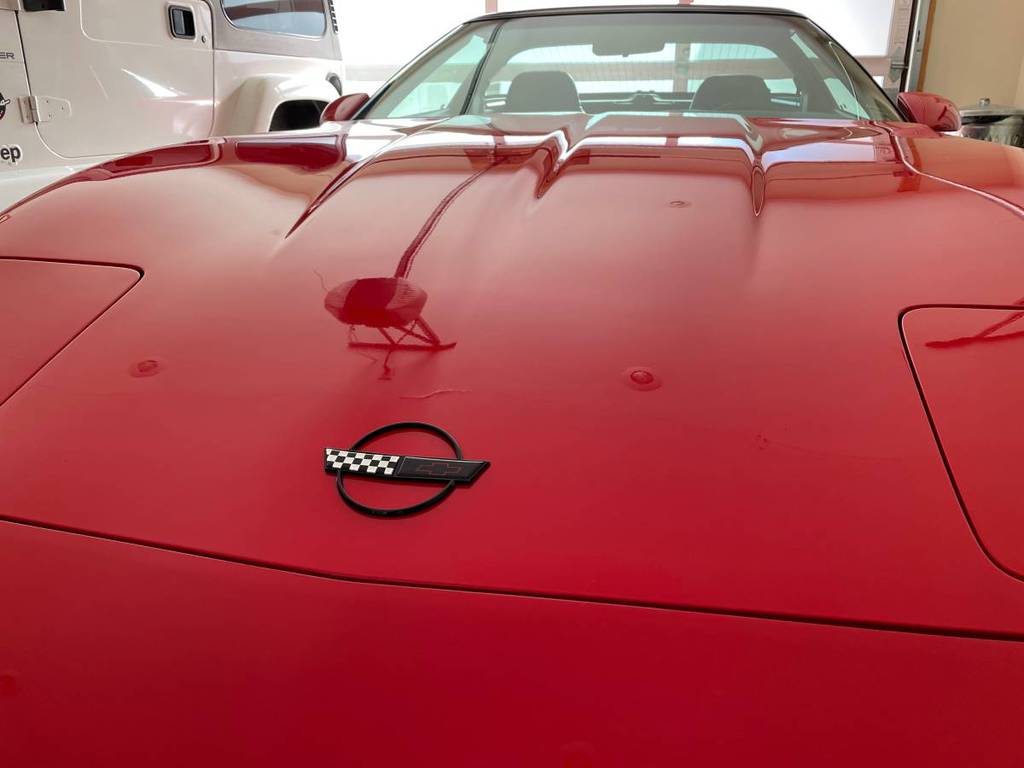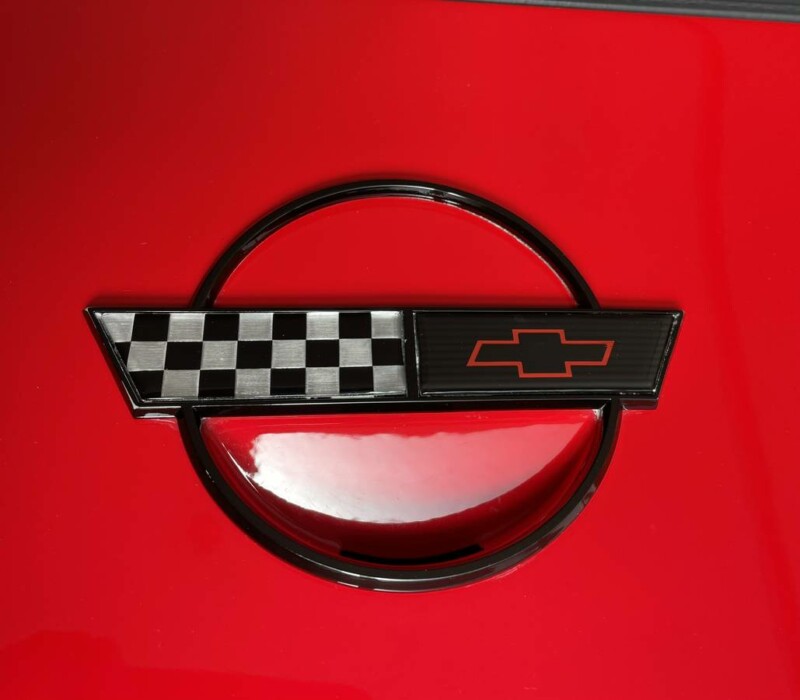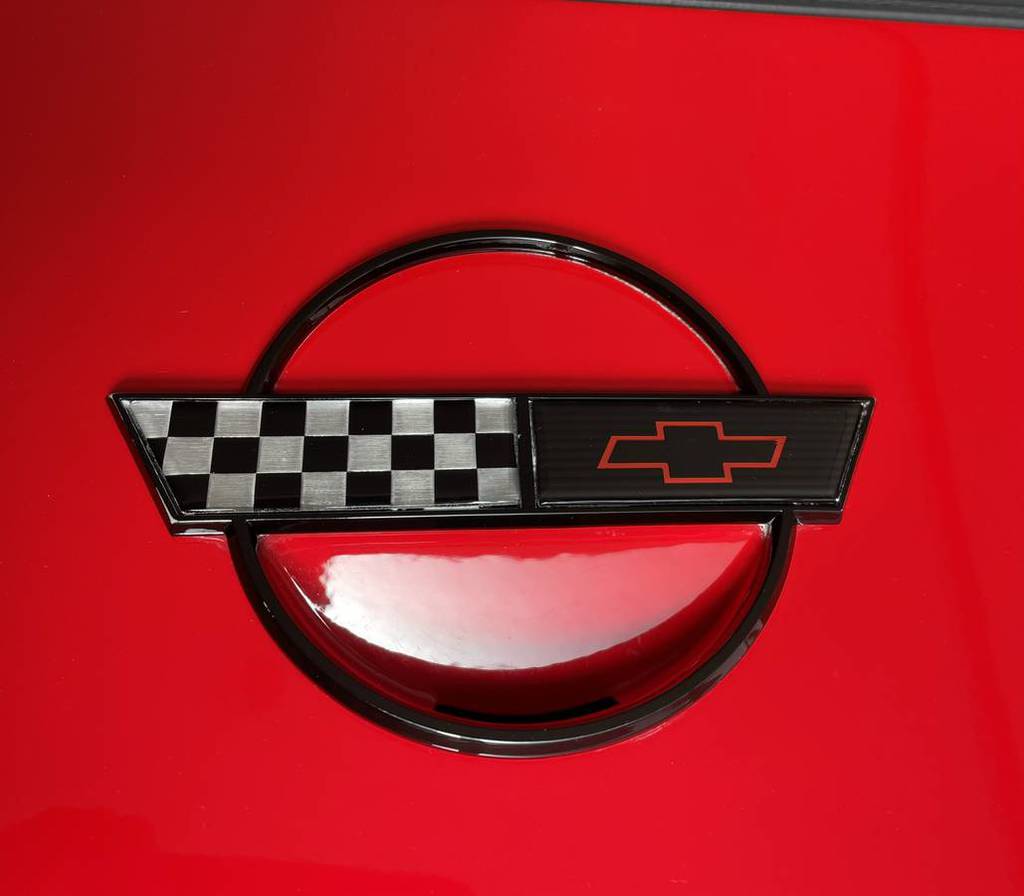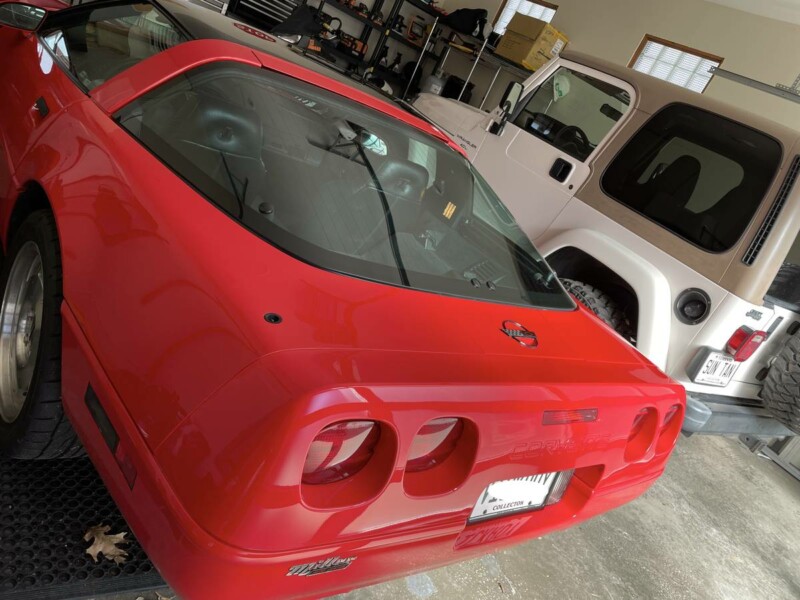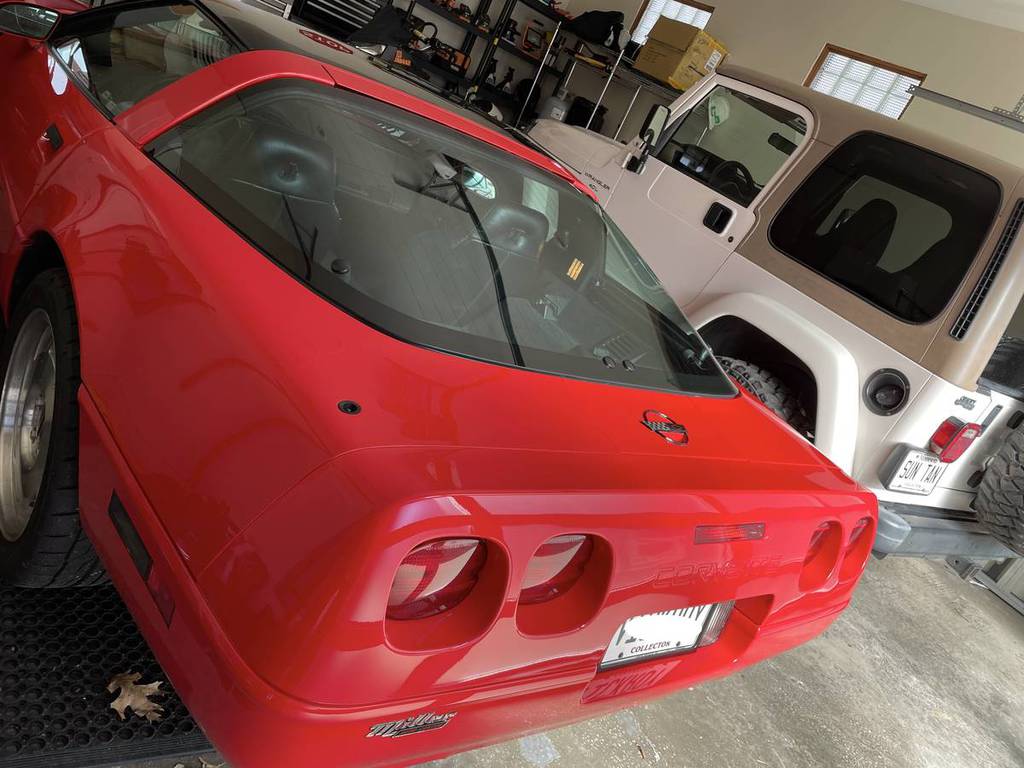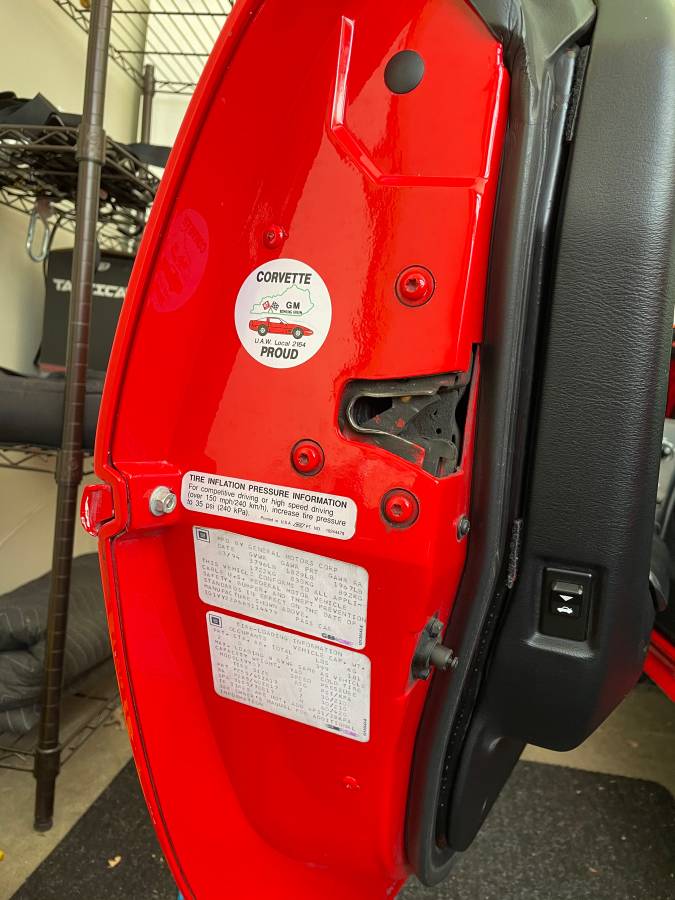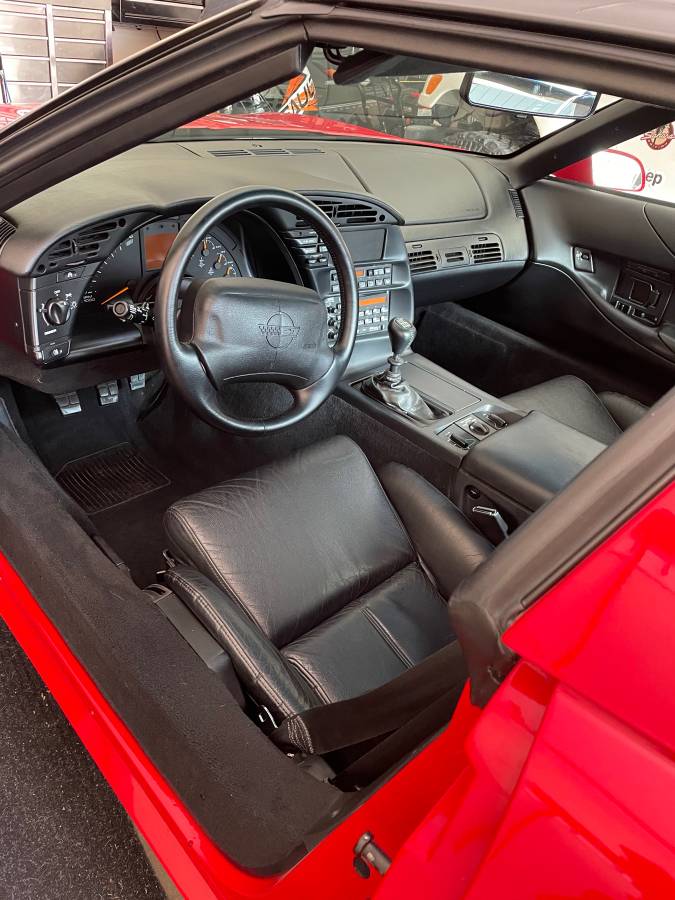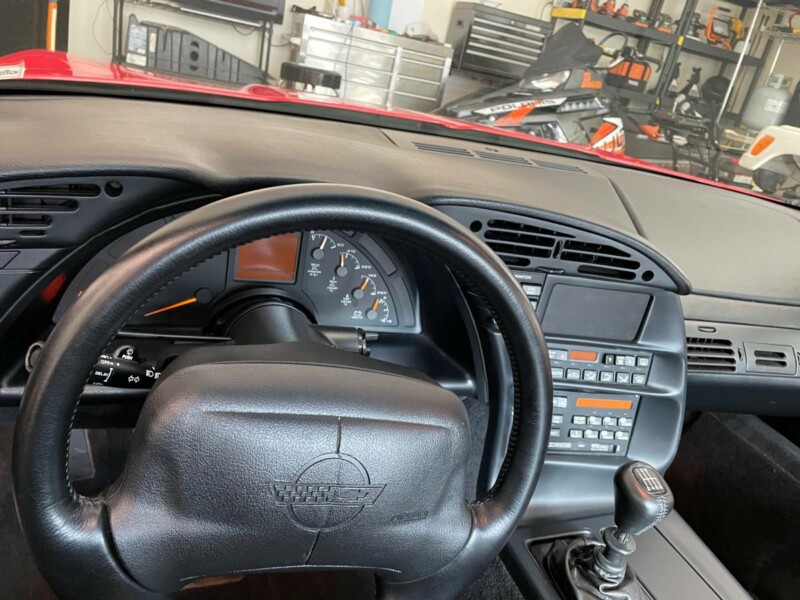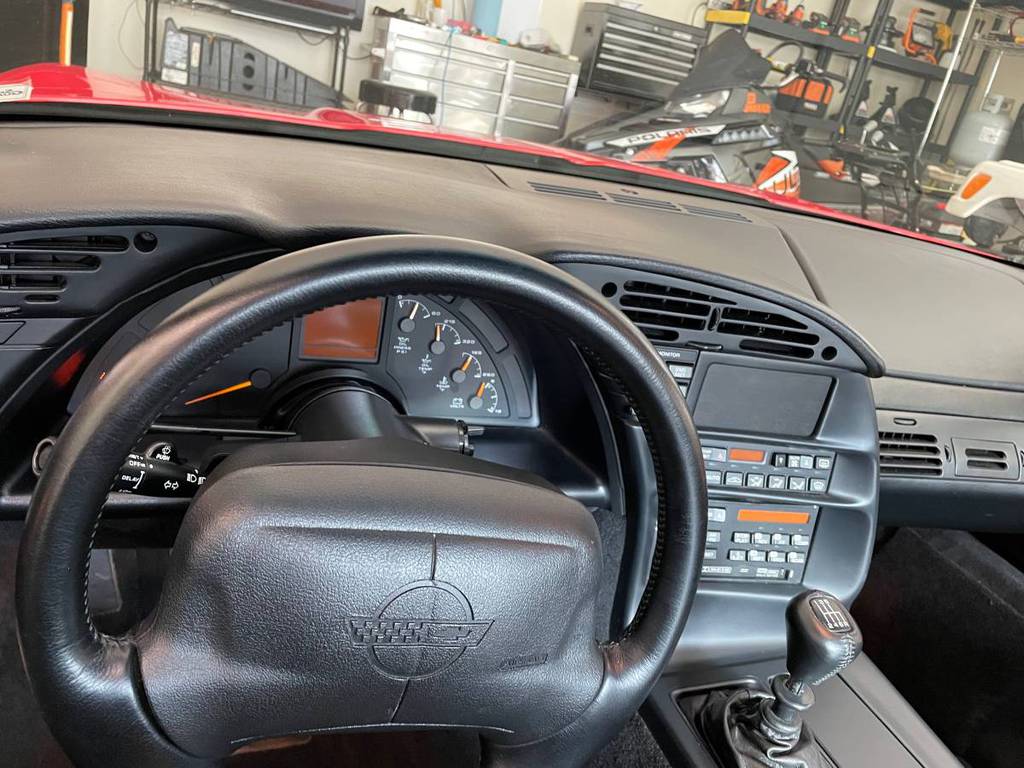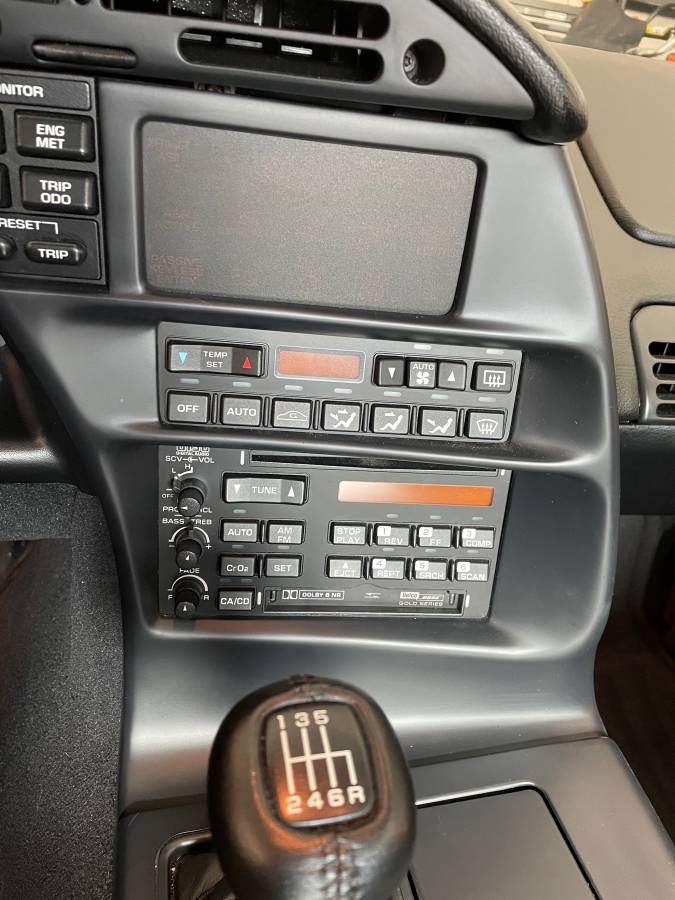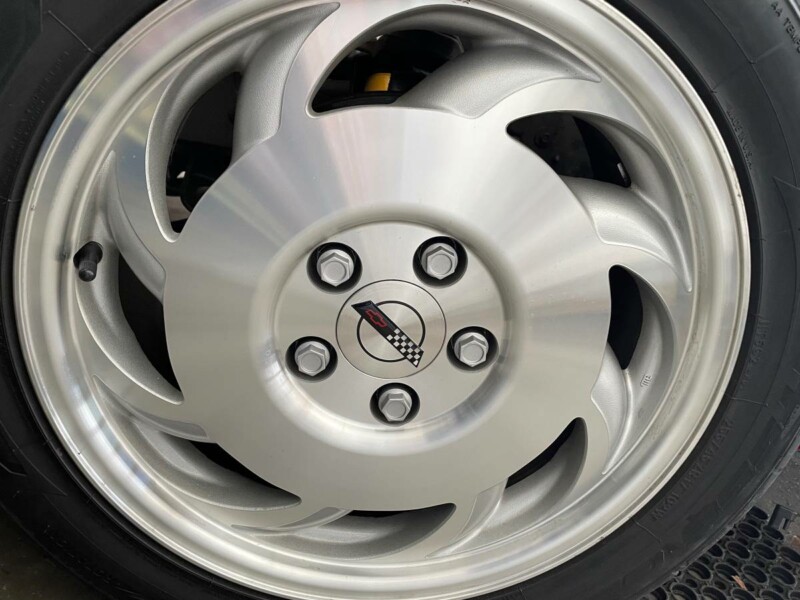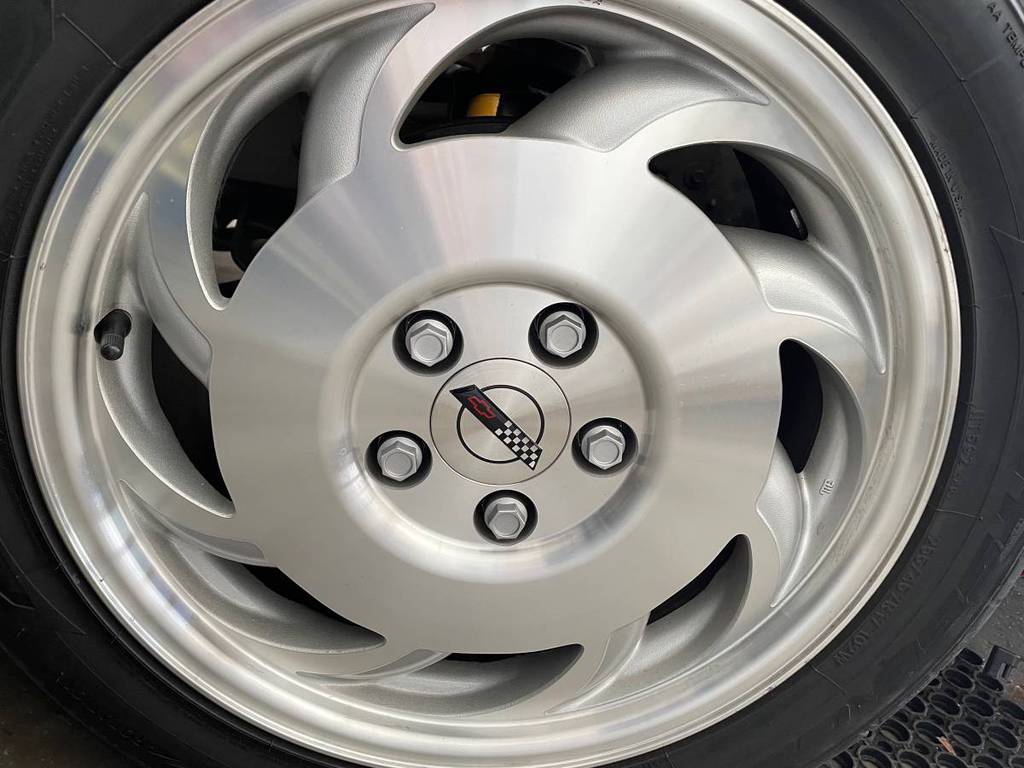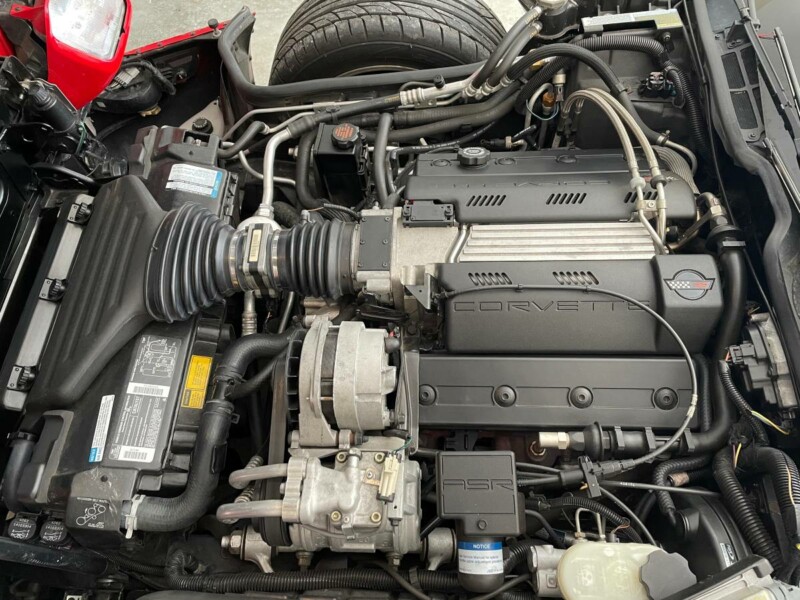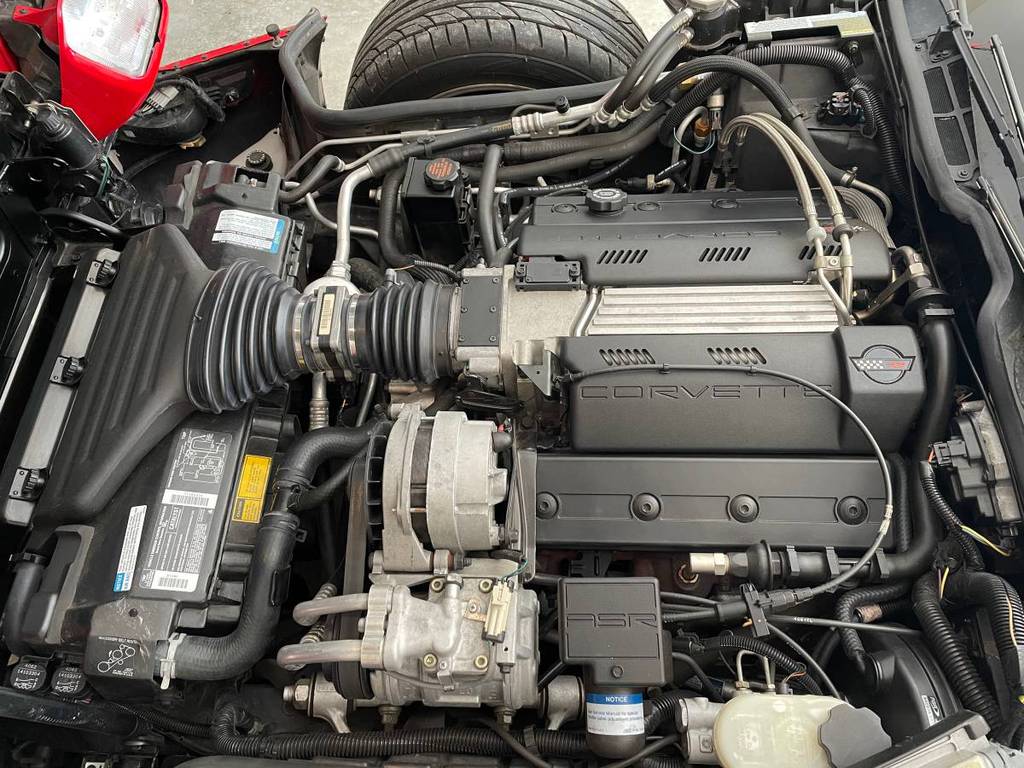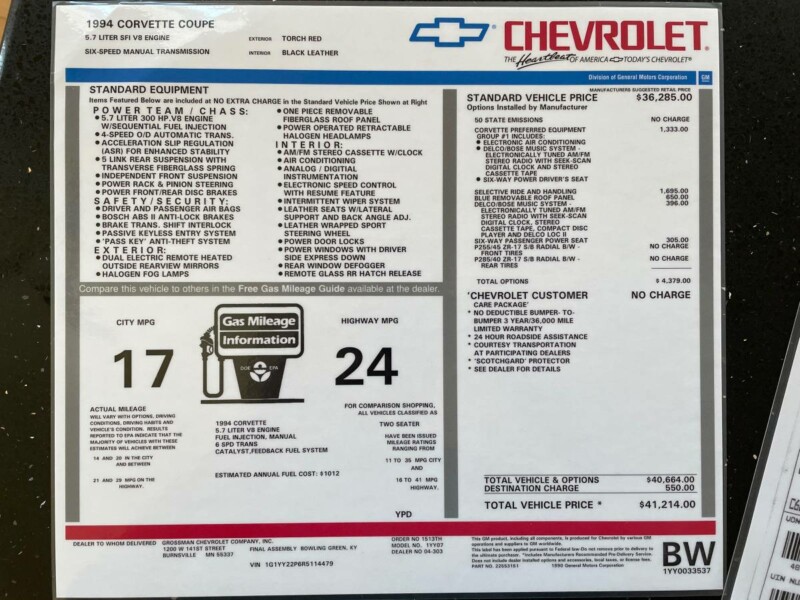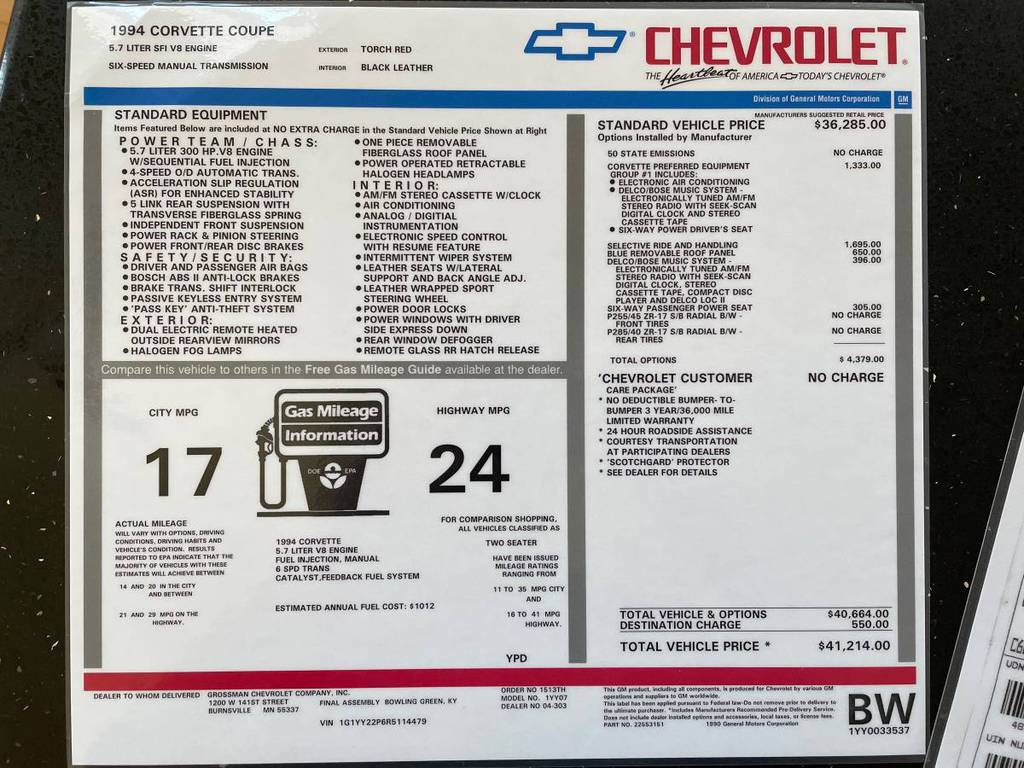 To list your own car, contact us
HERE
.
*SAE rated from factory. May not reflect current output.
*Performance numbers pulled from either the factory brochure or reputable automotive road tests.
*Base price when new does not reflect original MSRP of this particular car, nor does it reflect what the original owner paid for it.
*Advertised price at time of posting. Sellers can raise or lower prices on their original ad at any time. Click on the original ad to view current price/availability.
Mileage Disclaimer: NOC has not confirmed if the mileage stated by the seller is true and accurate. It is up to the buyer to verify these claims. Vehicle history reports, service records stating mileage, and even inspections of odometer tampering are recommended.
Share This Car With A Friend: