65,713 Original Miles
Automatic Transmission
6.0L W12
444 hp @ 6000 RPM*
406 lb/ft torque @ 3250 RPM*
Capable 0-60 MPH: 5.4 seconds
Top Speed: 155 MPH
*Base Price in 2006: $96,600
*Seller Asking:
$25,000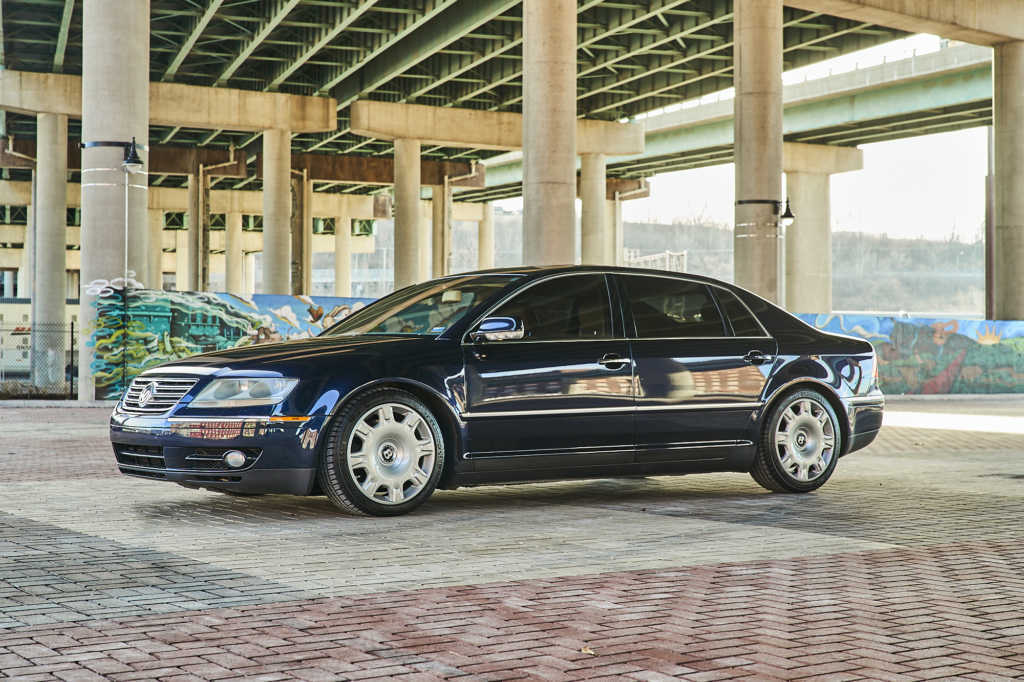 Fast Facts:
The W12 option retailed for $30k more than the V8 model and provided nearly 100 additional horsepower
The Phaeton rides on Volkswagen's "D1" platform, which was shared with the Bentley Continental GT and Flying Spur
The W12 engine was essentially two VR6 engines joined together, driving a common crankshaft. The narrow-angle VR6 (15° offset between the cylinders) is already a compact engine – pairing two of them together gives the W12 a 72° offset between the two banks of 6 cylinders each. The brilliance behind the "W" design" is that a W12 engine takes up no more length than a VR6, as opposed to a regular V12 which has two rows of 6 cylinders each (quite long). The W12 is just 4 cylinders across and only 3 cylinders deep – this equates to 20 inches long, 28 inches high, and 28 inches wide. Dry weight is 540 lbs
The W12 features all-aluminum construction, 48 valves, and a forged steel crankshaft with seven main bearings
The Phaeton was the brainchild of Ferdinand Piëch himself (chairman for VW at the time). While it was marketed as a more luxurious, less sporty option to the Audi A8 (to compete with the Mercedes S Class), Ferdinand Piëch had one simple goal with the Phaeton: design and construct the "Best Car Ever Built"
Piëch was so determined to make the Phaeton a reality that he authorized the spending of $1.13 billion (not a typo) to develop and perfect the car
Piech enforced ten specific requirements for the Phaeton project, known internally as the "Ten Parameters". These ten requirements were so daunting from a technical standpoint that, apparently, almost half of the engineering team quit the project and walked out
One parameter was that the Phaeton must be capable of maintaining 186 MPH all day at 120-degree weather while maintaining a cabin temperature of just under 72 degrees (!). In addition, both the hood and trunk lid had to withstand 190 MPH without a single vibration, which required special, highly expensive hinges
Serving as a testament to the Phaeton's engineering and build quality is a torsional rigidity of 37,000 newton-meters per degree – absolutely astonishing for a 2004 vehicle. In comparison, the same year Ferrari 360 Modena had a stiffness of only 23,000 nm per degree. Even the modern Ferrari 458 yields only 33,120 nm per degree
All Phaetons were equipped with AWD as standard. The Haldex Torsen-based 4motion all-wheel drive system was one of the most advanced AWD systems in the world at the time
The Phaeton-exclusive Adaptive Air Suspension uses "Continuous Damping Control", allowing the system to constantly adjust the dampening based on road conditions. It can even raise and lower the ride height based on vehicle speed and cargo load. It was also the first VW to use radar adaptive cruise control
All in all, there are over 100 features patented exclusively for the Phaeton
Key Model Year Changes:
Final year of production
V12 gains 24 horsepower
First and only year of the dry sump oiling system. All pre-2006 Phaetons have a wet-sump system
Onstar is dropped, as well as Telematics. Active Cruise Control is now optional
Production lasted from 2004-2006 with very few changes between the years
Seller Notes:
66k original miles
Deep Blue Pearl
19″ Bentley wheels w/ new Michelin Super Sport all-season tires
Serviced meticulously all of its life @ VW Dealer by certified Phaeton tech
All service records
No service lights or check engine lights
Noco Genius 2 bank battery tender for both batteries
Interior car cover included
Headliner replaced recently
Contact for more info
CONTACT SELLER – Update: Seller's Autotrader ad has been deleted (sold or removed from market)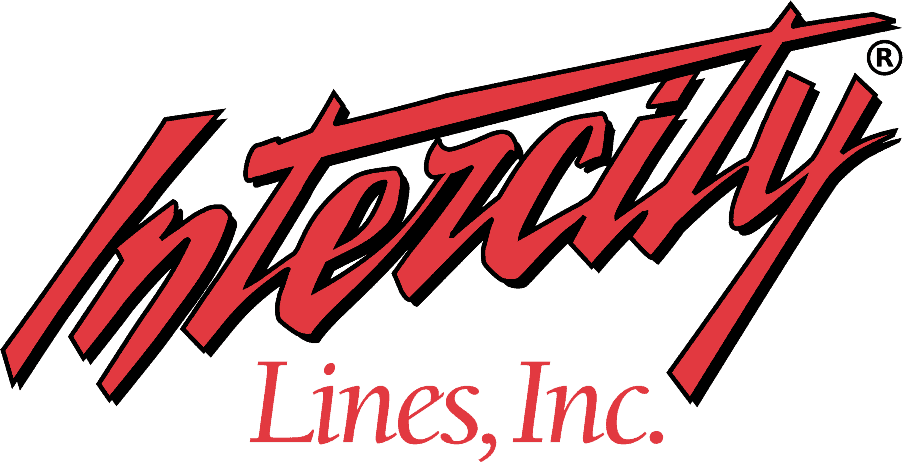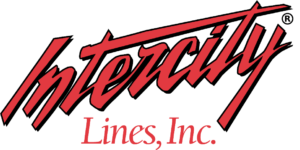 – Click for shipping quote –
NEVER MISS A CAR!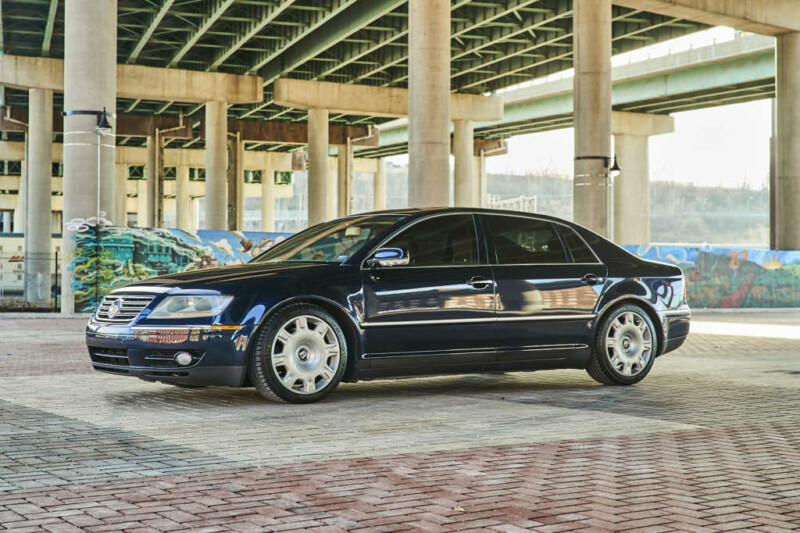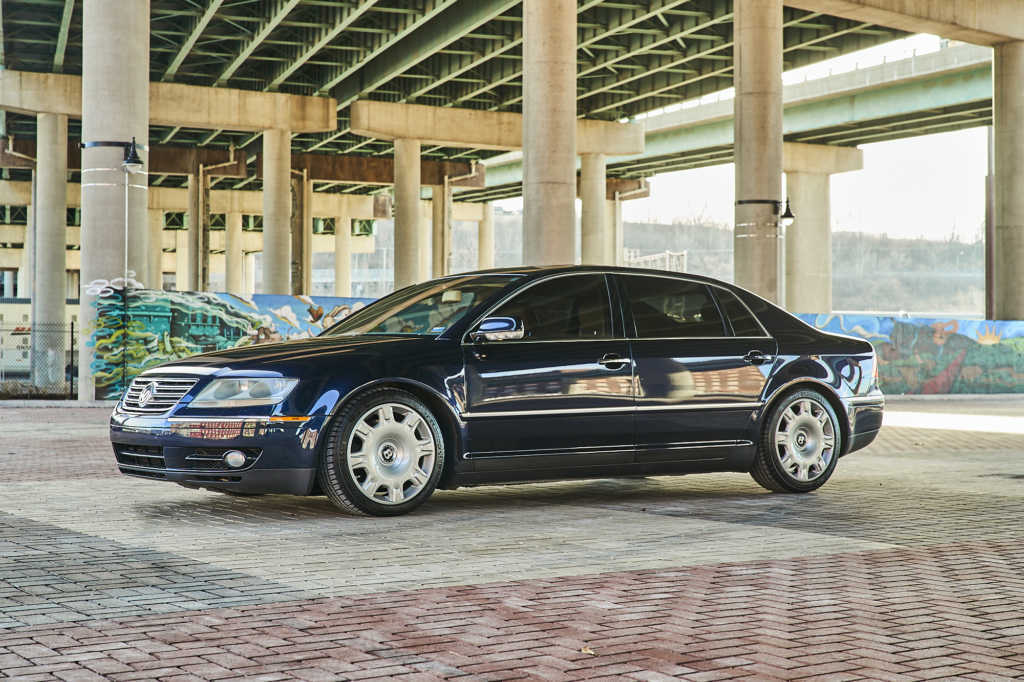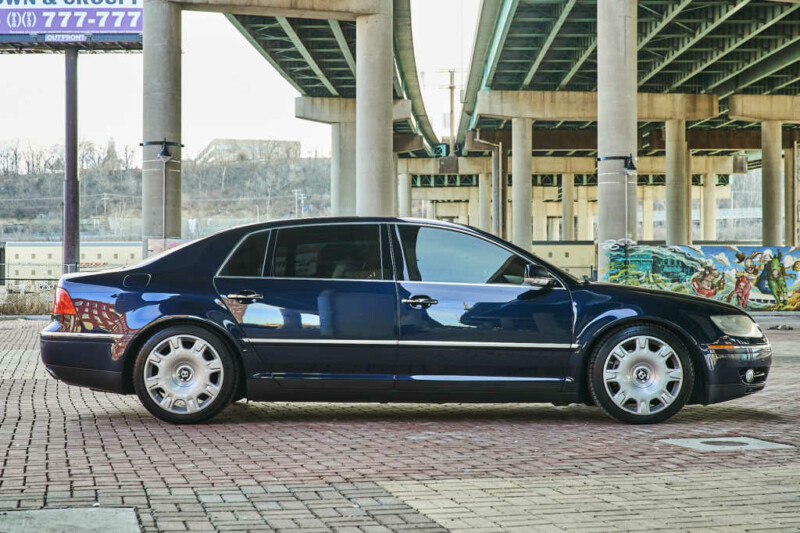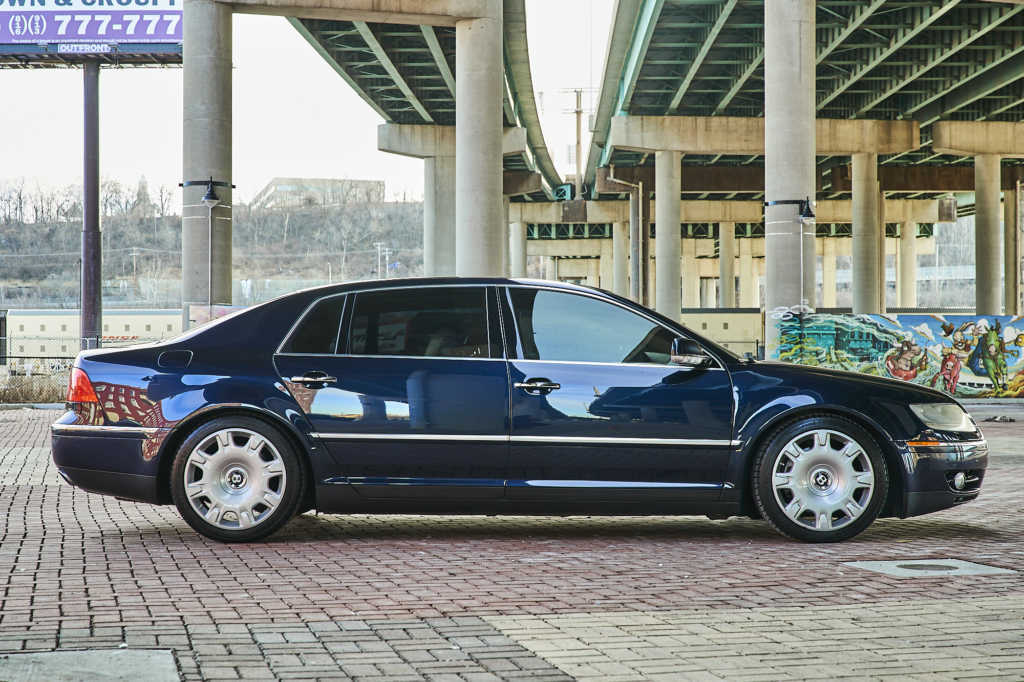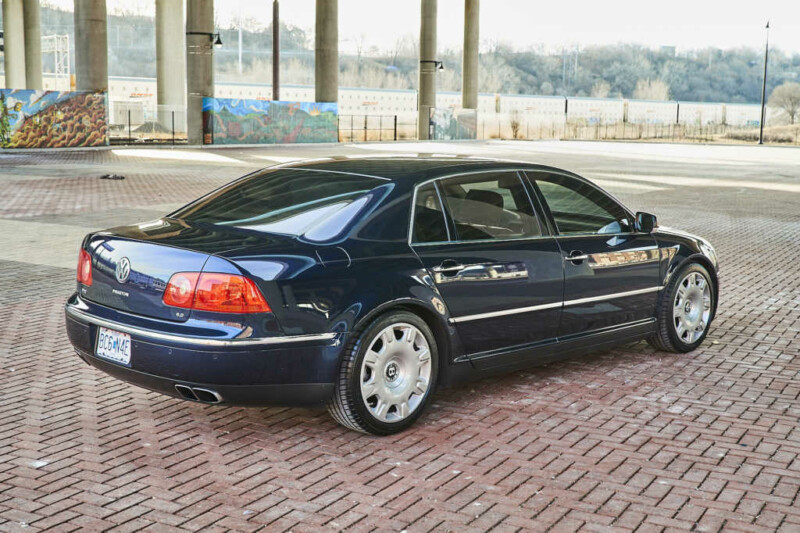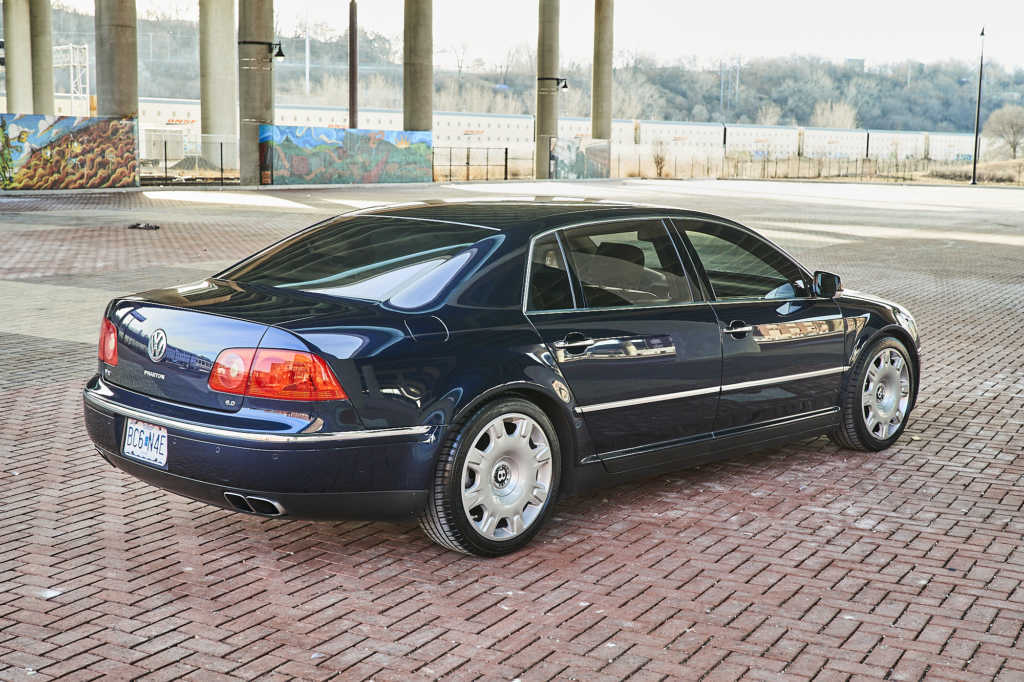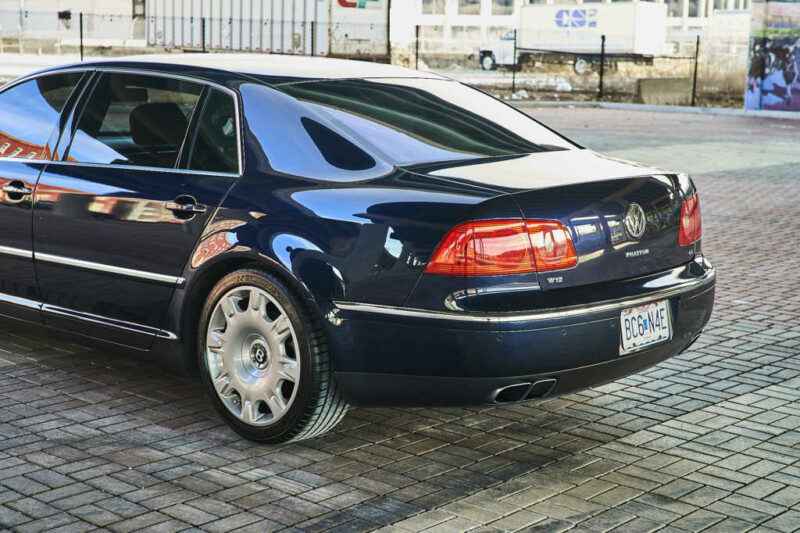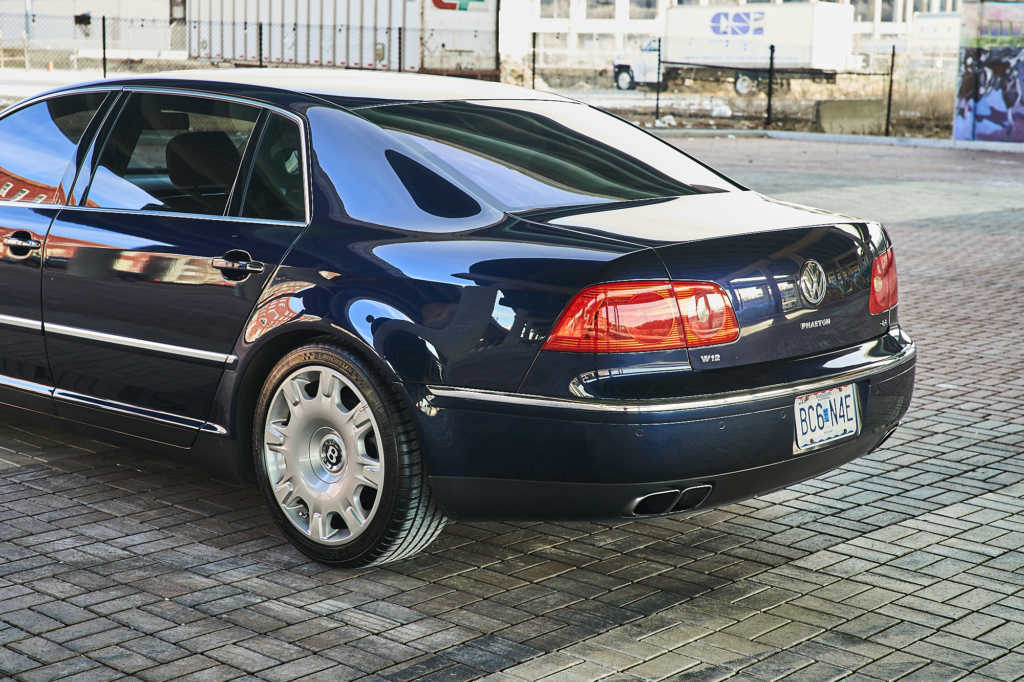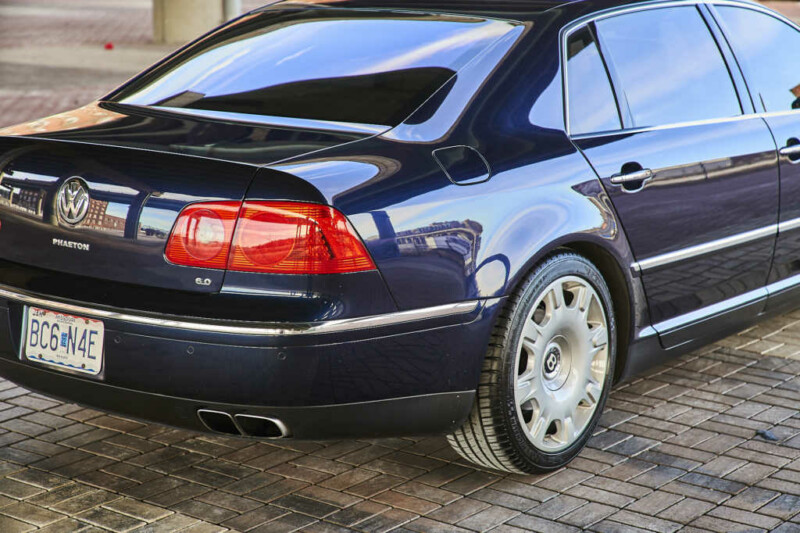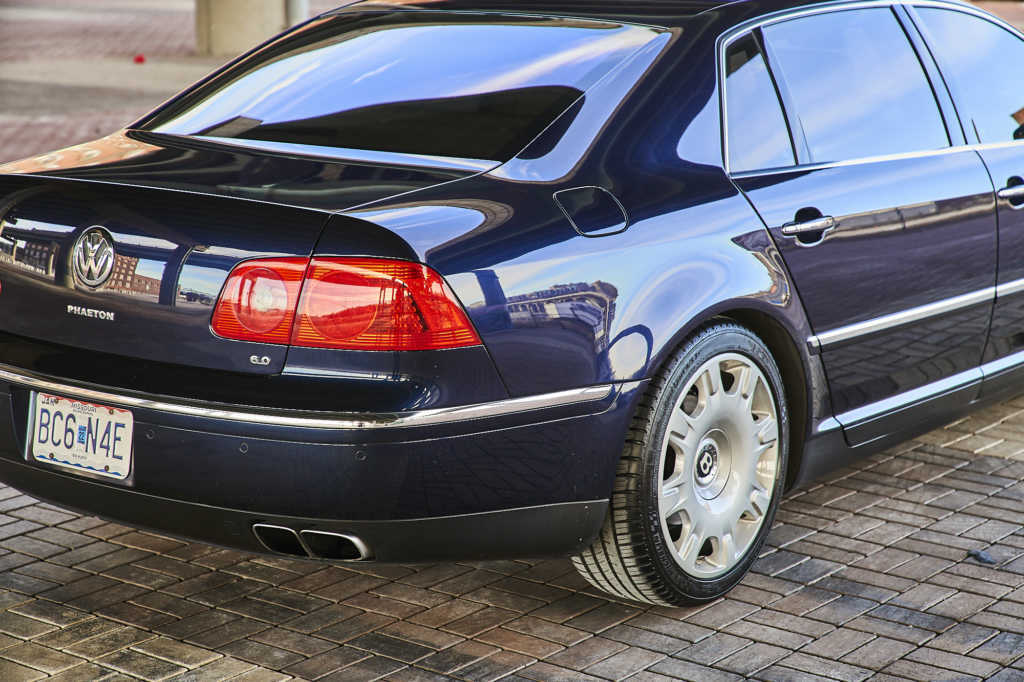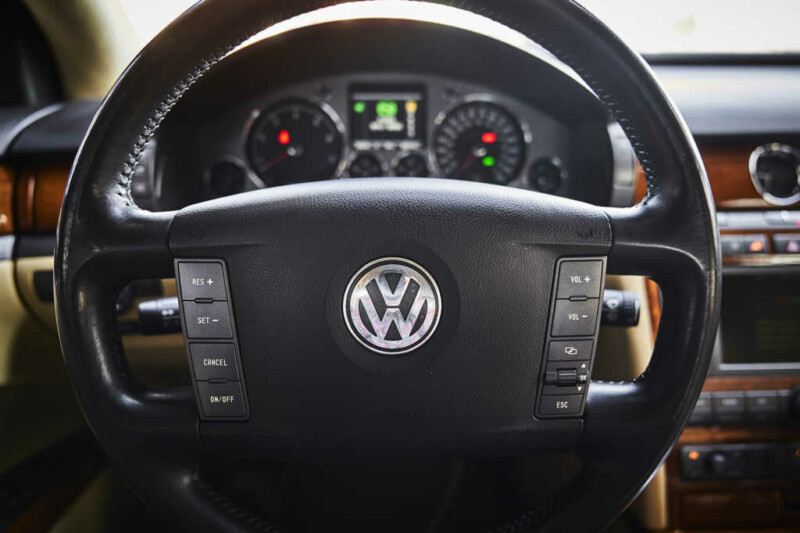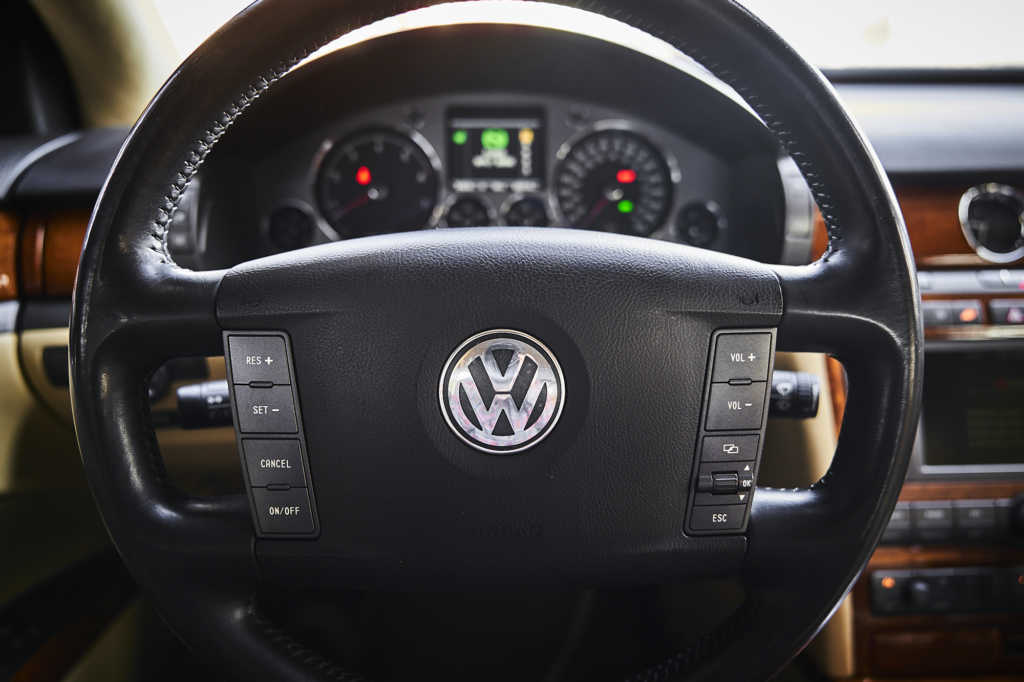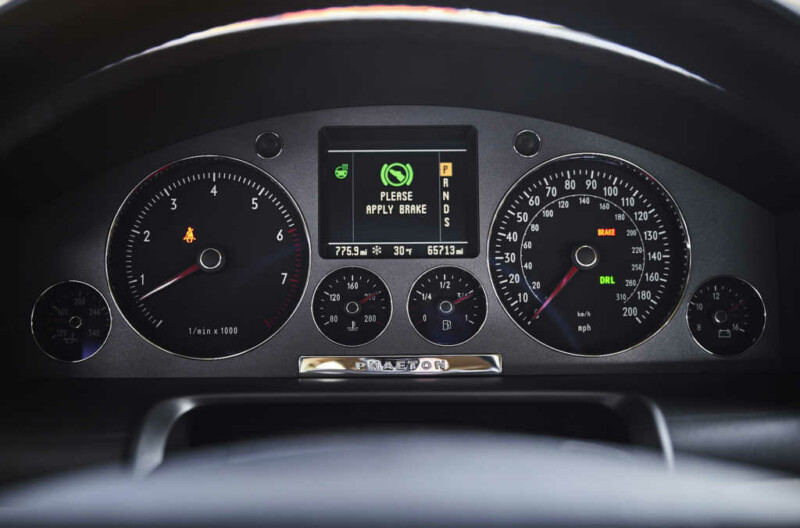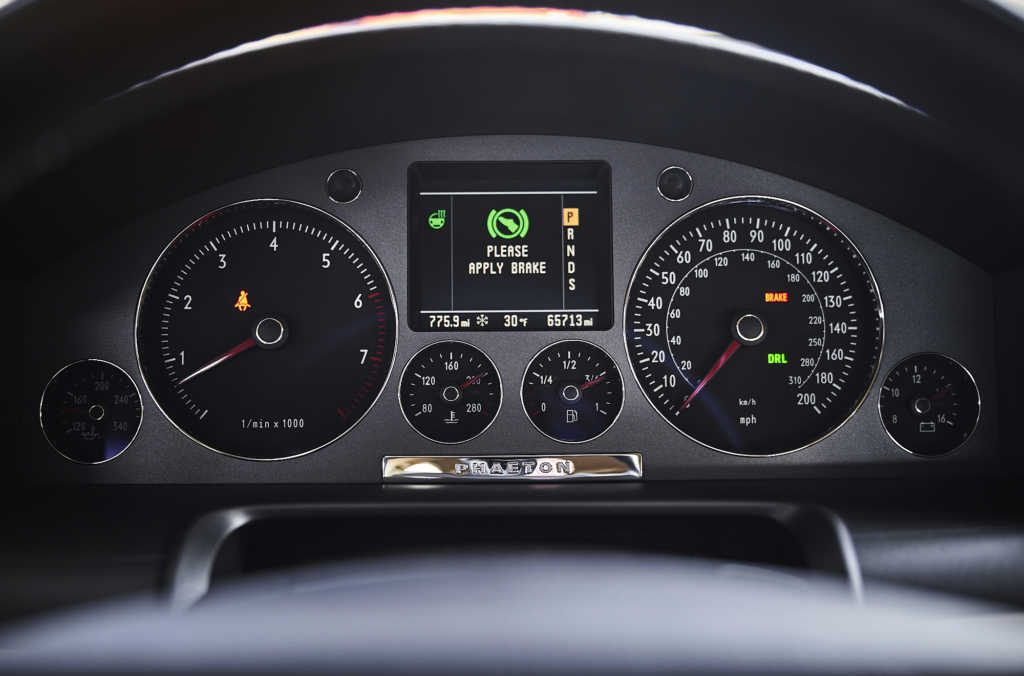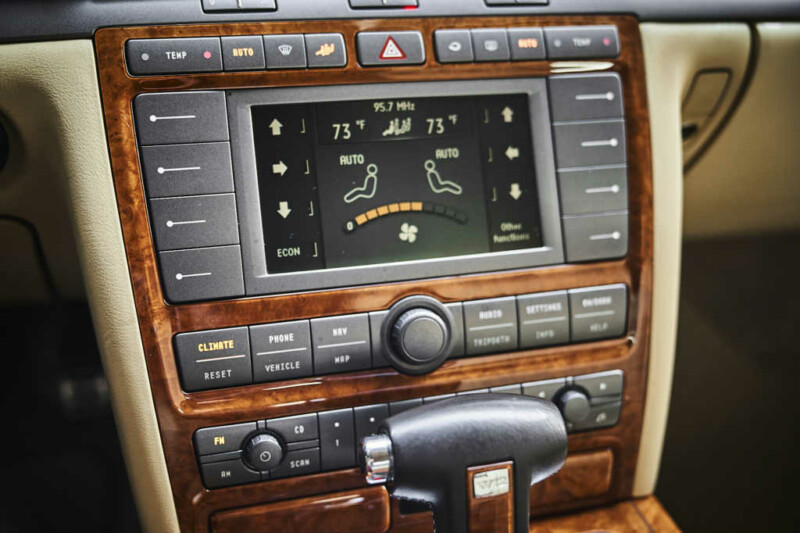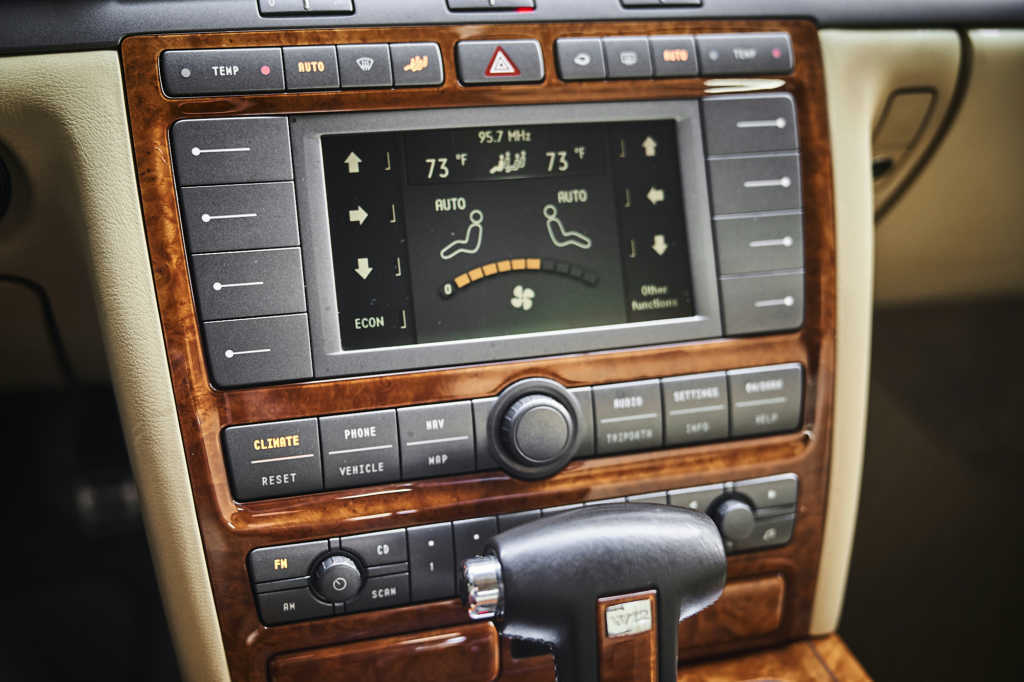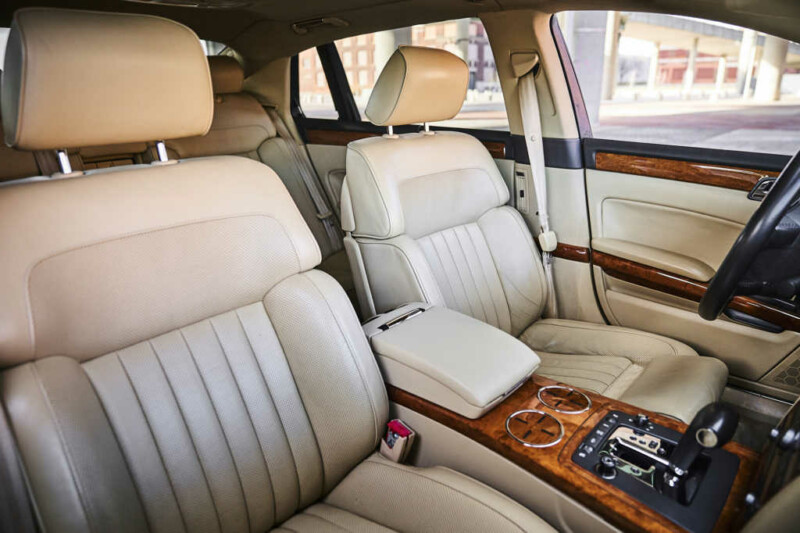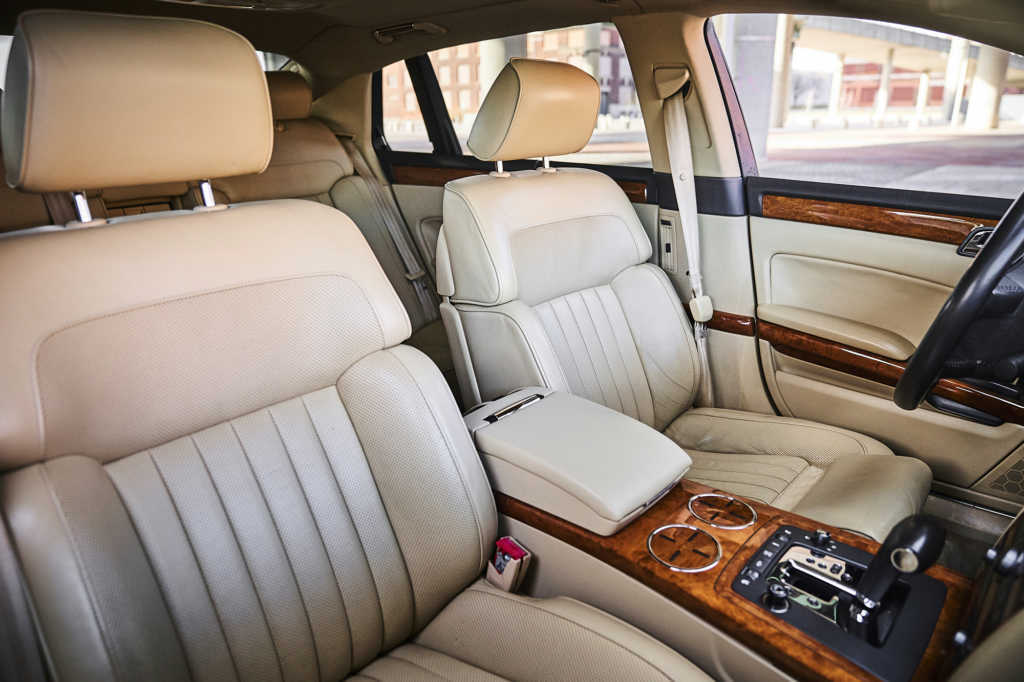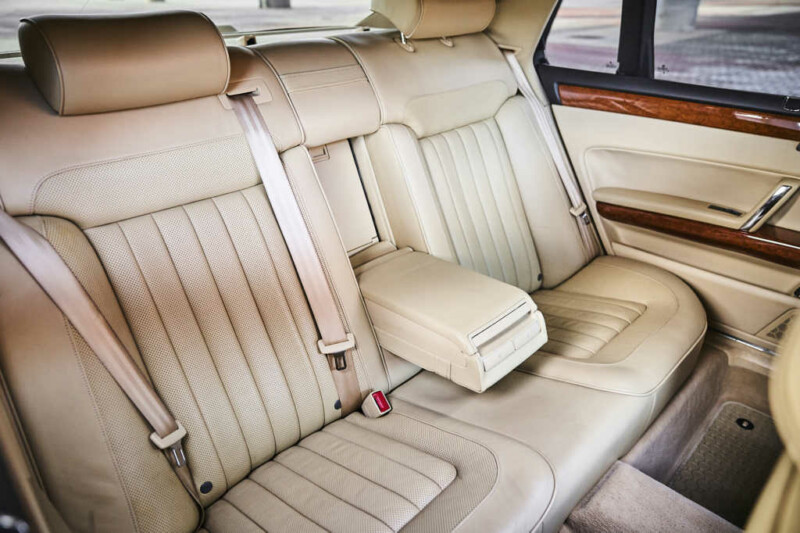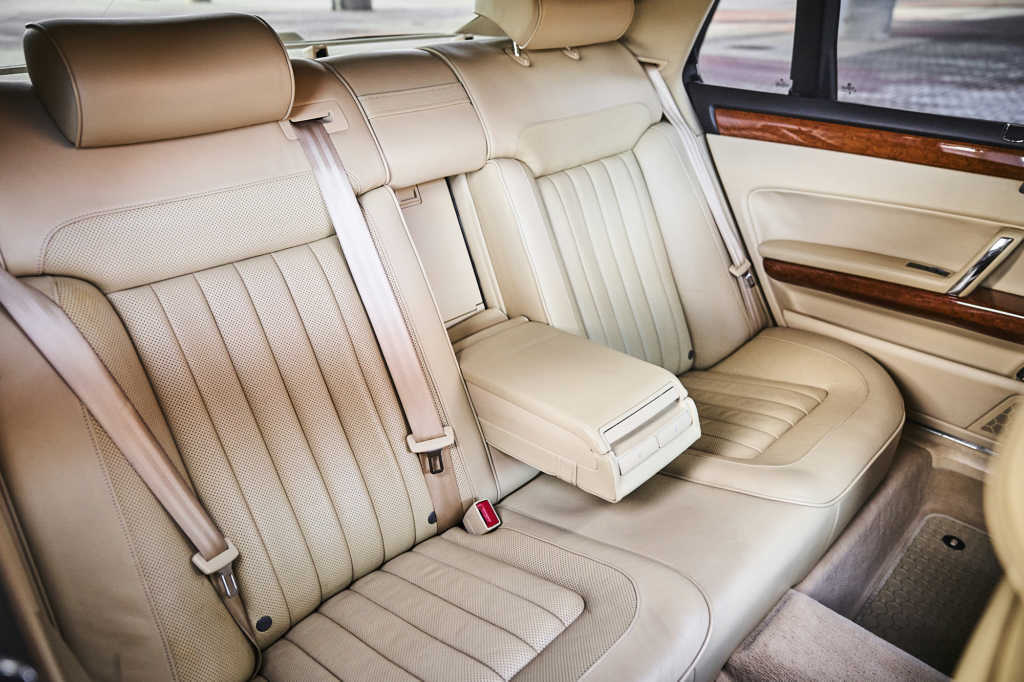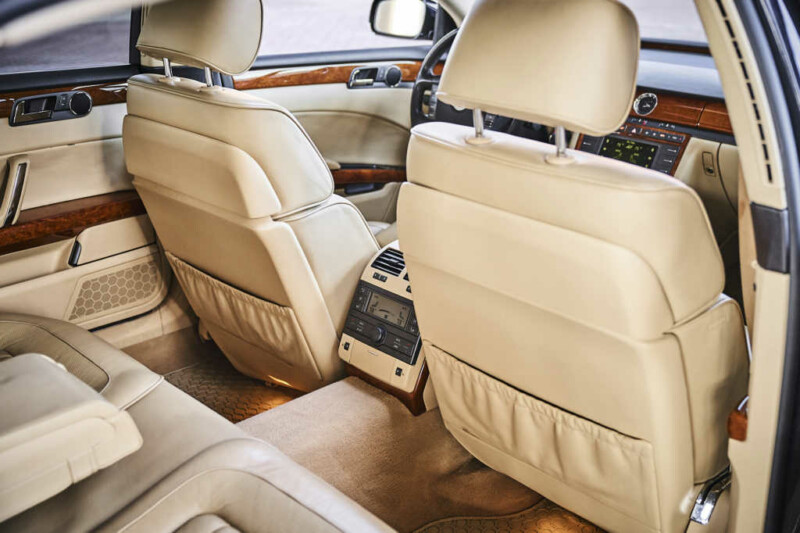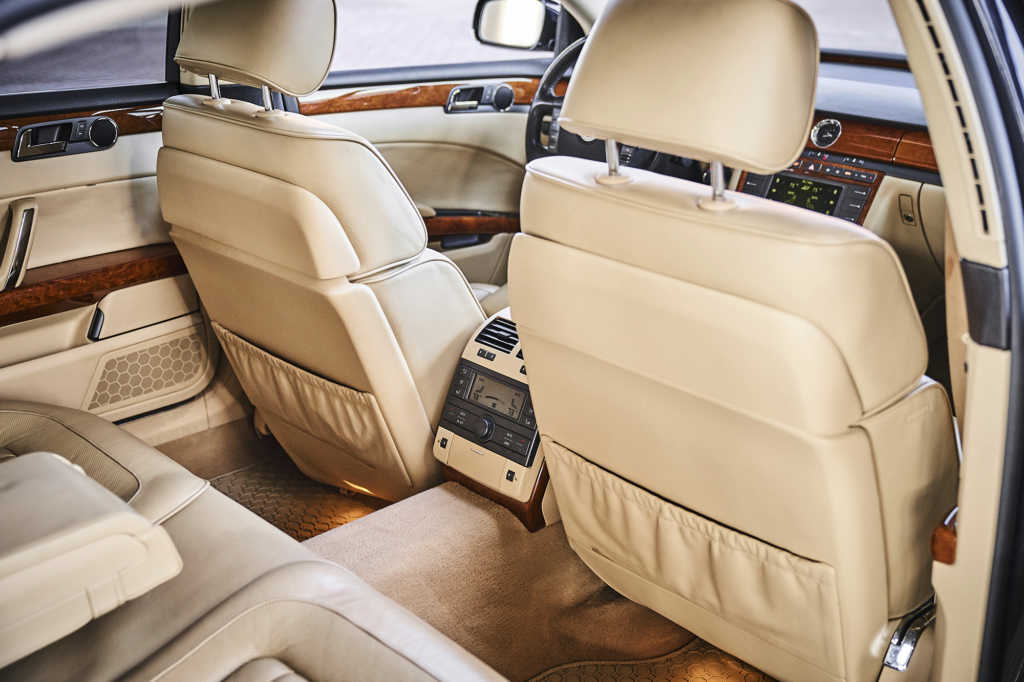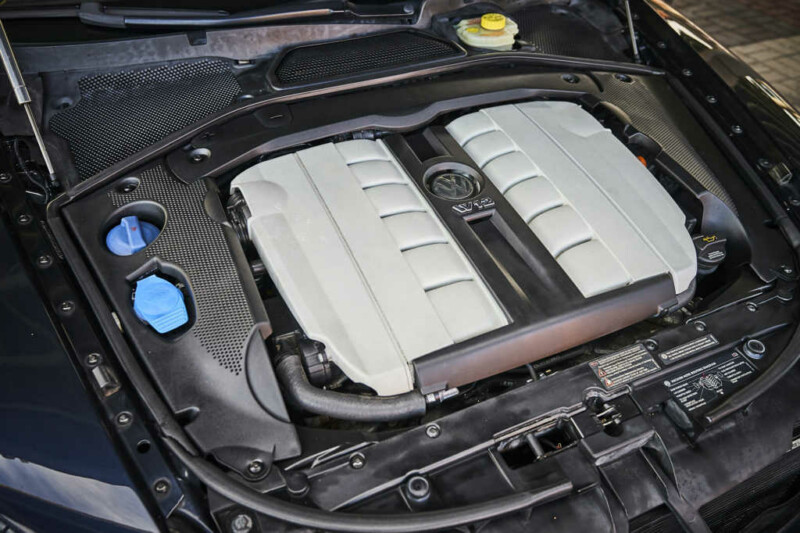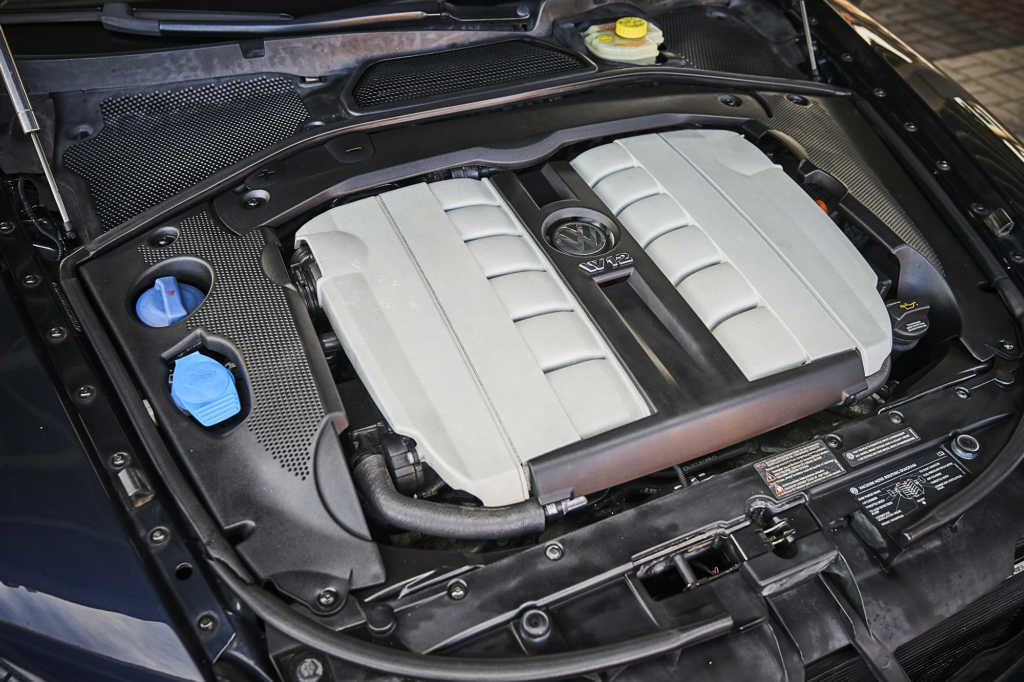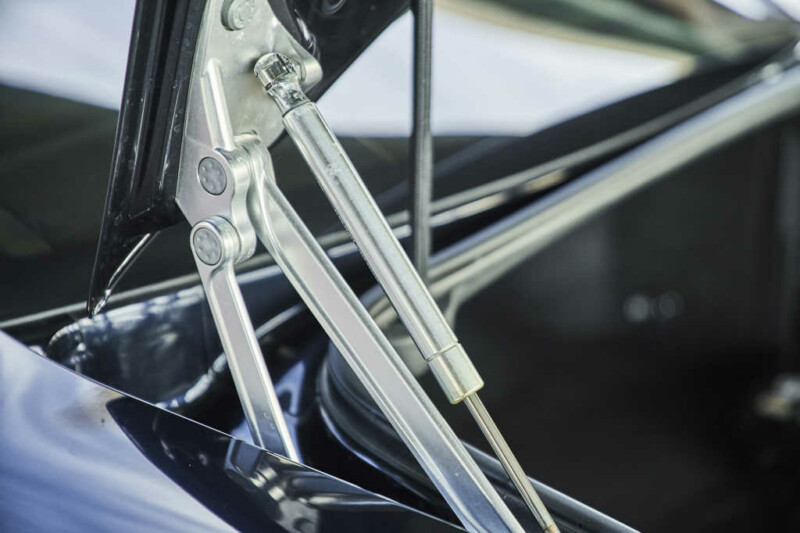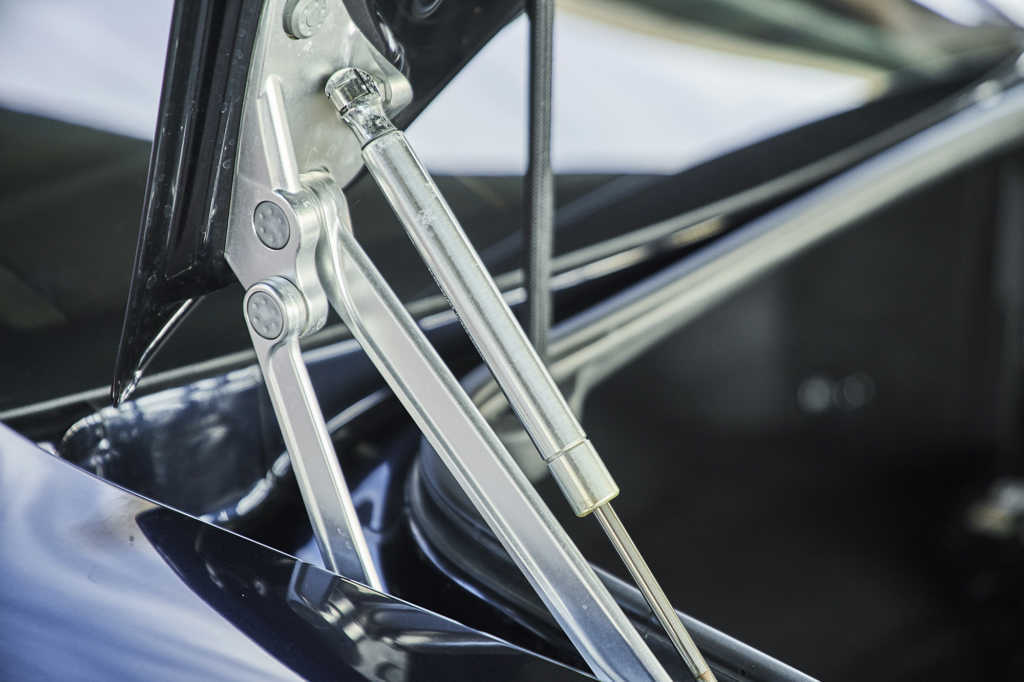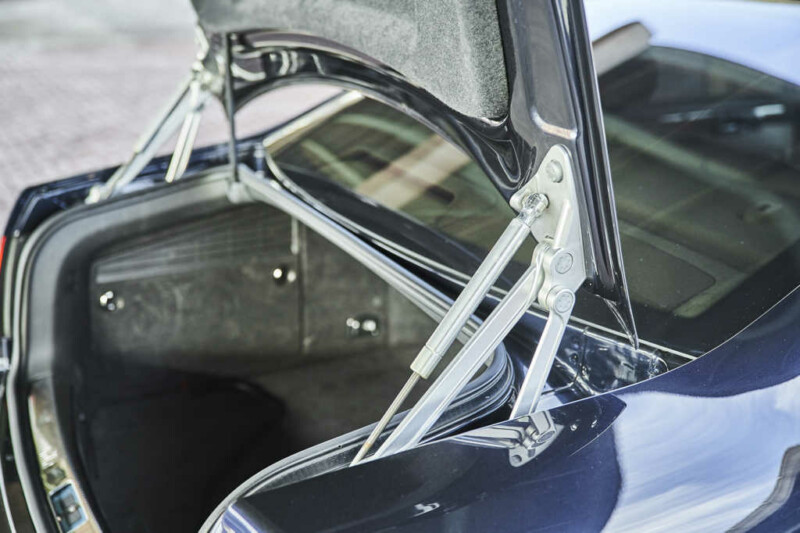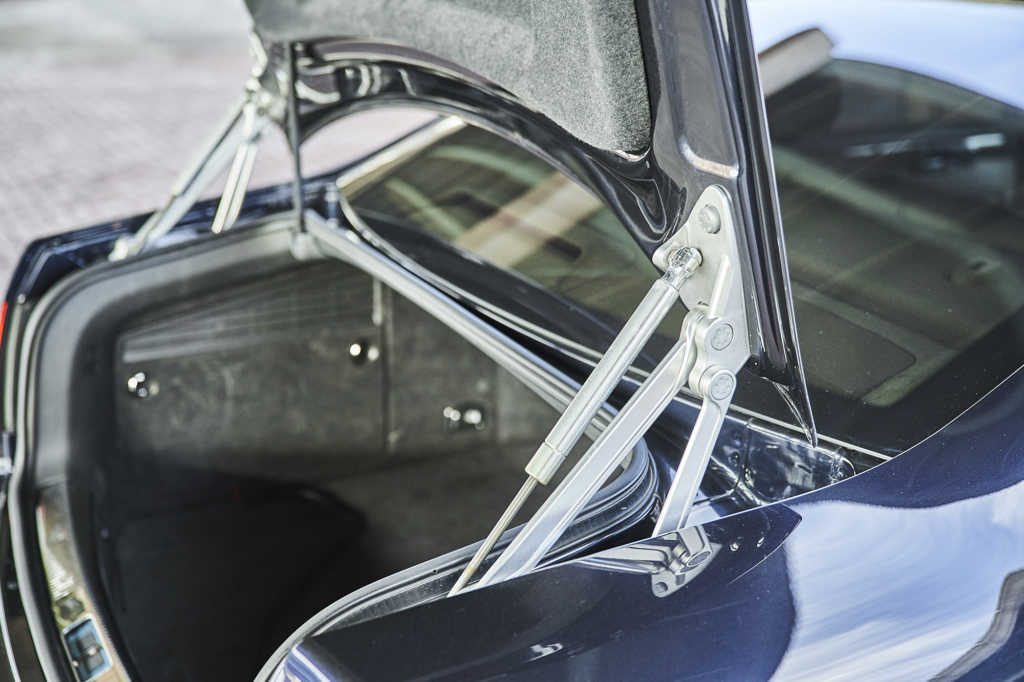 To list your own car, contact us
HERE
.
*SAE rated from factory. May not reflect current output.
*Performance numbers pulled from either the factory brochure or reputable automotive road tests.
*Base price when new does not reflect original MSRP of this particular car, nor does it reflect what the original owner paid for it.
*Advertised price at time of posting. Sellers can raise or lower prices on their original ad at any time. Click on the original ad to view current price/availability.
Mileage Disclaimer: NOC has not confirmed if the mileage stated by the seller is true and accurate. It is up to the buyer to verify these claims. Vehicle history reports, service records stating mileage, and even inspections of odometer tampering are recommended.
Share This Car With A Friend: